For as long as we've been working on Stack Overflow, we've been telling people that web search is our "homepage". Just to prove it, I dug up our old Project Ask Elevator Pitch from FogBugz -- and it's right there at the top: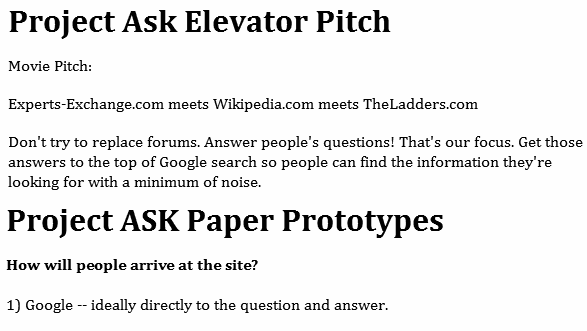 The above document was last edited April 15th, 2008. Ah, memories...
Don't try to replace forums. Answer people's questions! That's our focus. Get those answers to the top of Google search so people can find the information they're looking for with a minimum of noise. How will people arrive at the site? 1) Google -- ideally directly to the question and answer.
We've been beating this drum since the day the project began. Our goal is to make the internet better by building an engine that surfaces the best content to search engines.
Of course, searching a single site like Stack Overflow with Google (or your favorite web search engine) is plenty easy. We even have helpers on the search page to assist:

Doing it manually isn't hard, either; just enter the site: operator in front to scope your search to just a single site.
<font color="maroon">site:stackoverflow.com</font> find these words
Which is fine, but what happens when you have an (awesome) trilogy? Or when you suddenly have 24+ (awesome) websites? Then ... it's not so easy to search them all.
Until now!
We just added a custom Google search for all of our sites at the top of http://stackexchange.com.

So you can now express and share network wide searches like so:
... and so on.
We'll keep this up to date as we launch new sites, so you can use your favorite search engine as the de-facto front end for all of our websites.
Exactly the way we always intended.