With forty-three sites and counting, there's no shortage of communities needing attention. Thank goodness there's also no shortage of enthusiastic users willing to volunteer their time to help their communities. But once in awhile a user stands out as truly exceptional. That's why I am really excited to announce that Dori Smith has joined us as a full-time member of our community management team.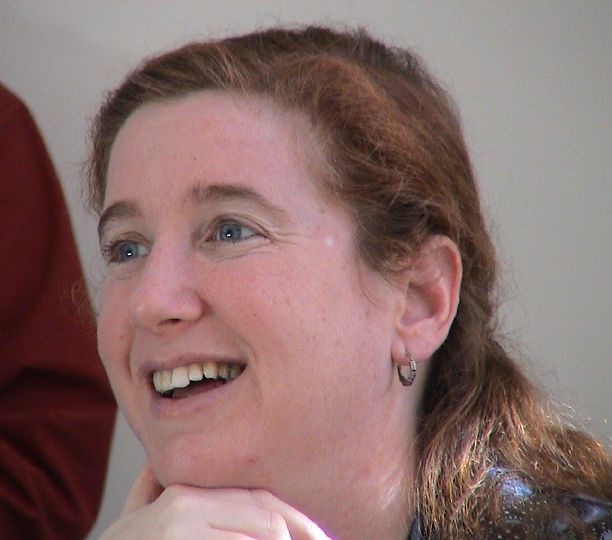 You may have seen Dori in her role as moderator of Ask Different, the Apple Stack Exchange, but she is also actively involved in the Programmers Stack Exchange, as well as Super User, English Language & Usage, and our own meta Stack Overflow.
When I talked to Dori about joining our team, she was essentially the same person that comes across on the sites: even-tempered, well-spoken, self-motivated… and just outspoken enough to keep me (and the communities) on our toes.
Dori will be working out of Healdsburg, CA. Dori has a degree in Computer Science and speaks professionally about a wide variety of topics. And, wow, has she ever authored an impressive collection of published articles and books. Throw in her deep background as an experienced speaker, teacher, trainer, and community leader, and you have someone who is custom-built to be an outstanding community manager and technical evangelist!
Dori will start out with a unique role on our team. She is going to dedicate a significant portion of her time organizing the communities to help them jump-start some of their own promotional activities. We have long wanted to get these sites organized and involved in activities like sending users to attend conferences, speaker bureaus, blogger- and Twitter-outreach, sponsorships, and media relations. With Dori on the team, her experience will bring us a long way towards helping these communities excel with new and exciting programs. Welcome to the team, Dori!