Greg Drinkwater joins the Careers Sales team in the NYC headquarters. As Account Executive, Greg is working to expand our Careers 2.0 jobs board, and most importantly, helping our employer customers fill their open positions.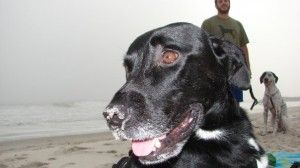 Greg lives on Long Island with his wife and stays busy chasing after his two rescue dogs, Frankie and Jed. Frankie is an active Border Collie Mix and Jed is a 75lb German Short Haired Pointer who thinks he's a lapdog. Greg is a die-hard Boston Red Sox fan, and enjoys all things sports-related. When not following the worst "best" team in baseball, Greg enjoys travelling, and listening to live music.
Welcome to the team Greg!