If you go anywhere on stackoverflow.com today, you'll notice a brand new footer, new About pages, and possibly a few other surprises we're still testing out (not everyone will see these yet). Back in February, we updated our top navigation, and today's changes follow in the footsteps of this effort. We wanted to make it easier for developers to find what they need so they can learn, share, and build their careers. We also needed to make our company information more accessible to press, and to surface our product offerings for customers. As an example of why we're prioritizing these updates, check out our old footer. It was a bit of a labyrinth: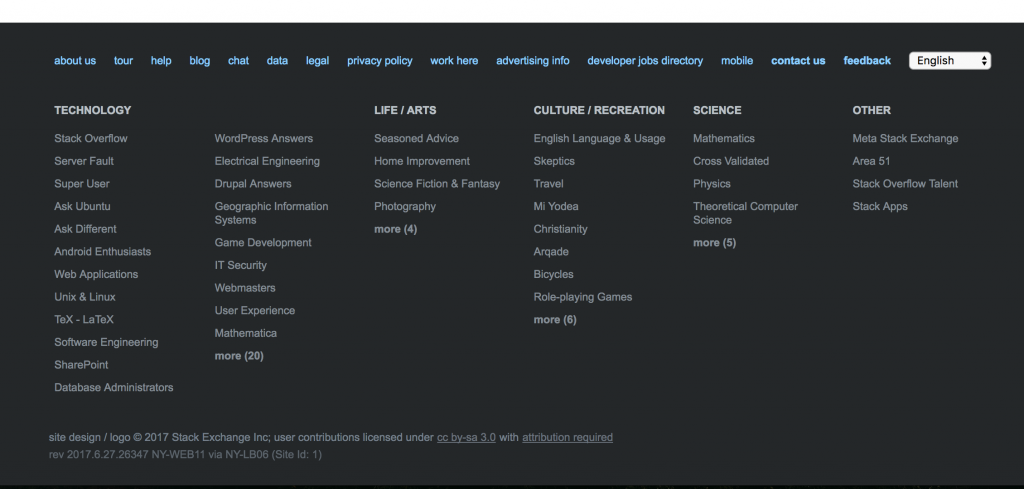 We hope the new one gives you a smarter guide:

We're excited to continue our work improving your experience with Stack Overflow; stay tuned for more changes. Ideas on what could be better or see any bugs? Please let us know on Meta using the [bug], [feature-request], or [design] tags.