The Northern Hemisphere temperatures are dropping and the Gregorian New Year draws close. Across Stack Overflow and the Stack Exchange network, thousands of avatars' ears grow chilly. It's the season to warm them up… with hats!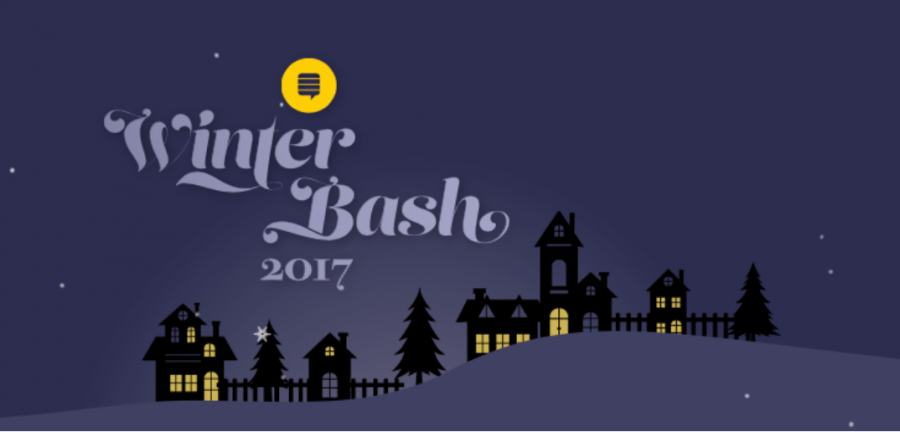 But not just any hats: in celebration of the 6th anniversary of Winter Bash¹, some of the most beloved hats from years past will make their triumphant returns to the Winter Bash stage for a repeat performance. We've switched up the triggers to ensure hours of hat-gatherin' fun. (And if you poke around, you might find a few newcomers waiting in the wings to be discovered, too!)

So get ready for some sartorial entertainment and vestiary good cheer! Complete challenges on participating sites to earn the corresponding hat, which you can show off anywhere your avatar appears. To earn a hat, complete one of the challenges while logged into a participating site. Once you've earned a hat, you can visit your profile on any site to choose the item you want to wear. Just click the hat dressing up your badges section on your profile to show the dialog: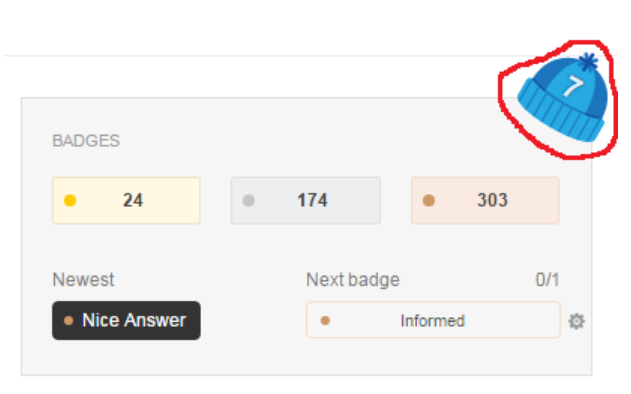 This will take you to your hat box:
Upon picking a hat, you can reposition and resize it to make it fit your avatar, like so: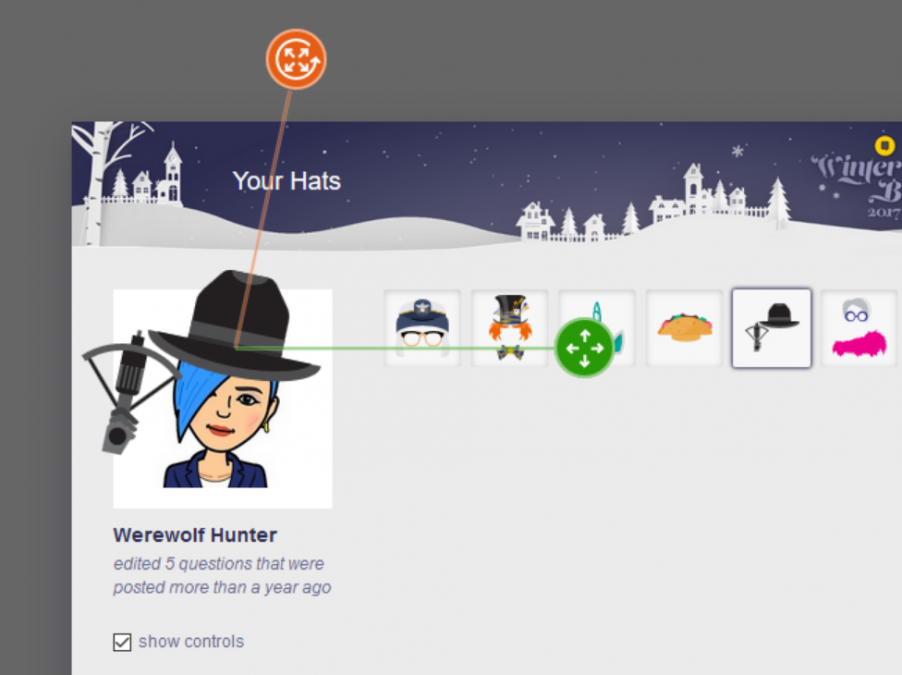 Winter Bash is our annual opportunity to relax and have some fun around the network. But even while we let our hair down (and put our hats on), we're always respectful of those who prefer to keep their Stack Overflow and Stack Exchange experience professional. As always, you can opt out of Winter Bash by choosing "I hate hats" from the snowflake menu in the topbar. As for the rest of us: we have from today (December 13, 2017) through January 2nd, 2018 to catch 'em all. After that date, all the hats go back into storage, never to be seen again… unless the Greatest Hats make an appearance in another 5 6 years, that is! ¹ Fun fact: the Hat Architects intended the Greatest Hats event as a way to commemorate the fifth (!) Winter Bash. Then we counted. Turns out Hat Architects are just as susceptible to off-by-one errors as the rest of us.