The world is full of interesting yearly traditions. Take for example the tomato and orange throwing events, the buffet for monkeys, and the cheese rolling festivities. With such examples of human creativity, we at Stack Overflow could not pass on this opportunity. We have created and maintained our own yearly tradition - Winter Bash!

This year we are attempting to knit our users together in our love for hats for the 7th year in a row. And this year, we've even added a way for you to get creative without wasting any real yarn. Starting now (December 12, 2018) and going through to January 1, 2019 we are officially in Winter Bash season! The way to earn these special hats is by completing challenges on participating sites. These challenges will give you the opportunity to unlock hats that you can place on your avatar and wear around the network. This year, we've made some modifications to our hat selection and have even added some of your suggestions! Some of the triggers for the hats have also been refreshed....and yes, there are some hats that you'll want to discover on your own. Once you complete a challenge, you'll notice that an icon of a hat will appear in your profile: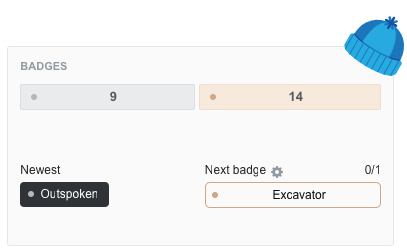 Click the hat and you'll be taken to your hat box: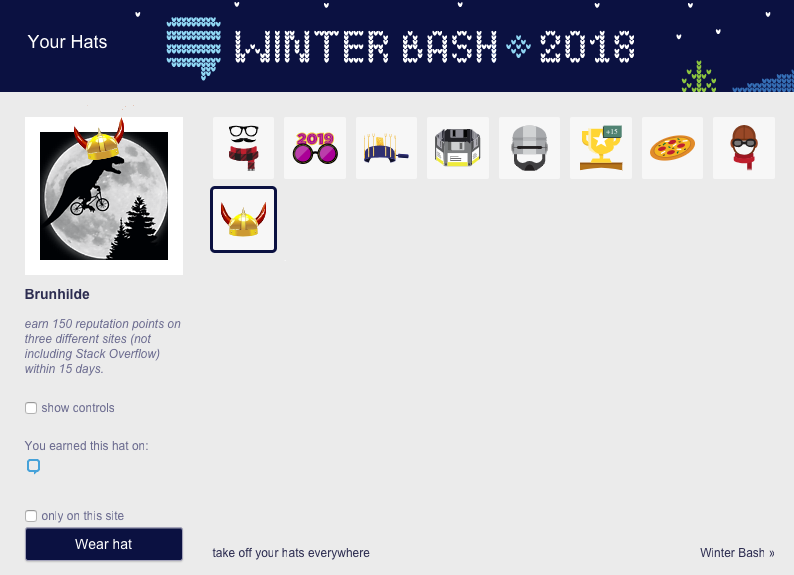 Pick a hat you've earned and use the tools to resize and rotate as needed to fit your avatar: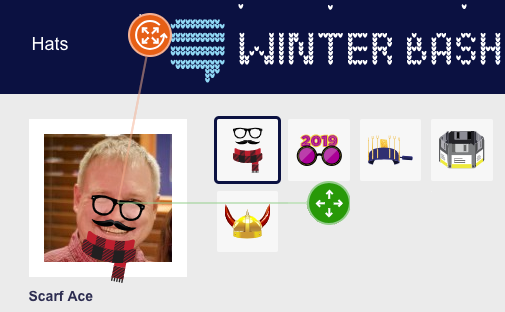 That's it! Now you can go and show off your collection of hats. Why not wear one every day for a week? It's up to you - if you earn it, you can wear it. However, be aware that on January 2 all hats will be taken back to storage where we'll spend the rest of the year cleaning and repairing the ones that tore or got dirty. We wish you lots of luck and enjoyment as you join us once again for our annual tradition!