Internal information is constantly evolving. Oftentimes, it's challenging to keep up with the latest information. Between writing code, PRs, testing, active deploys, and so much more, there can be an overflowing number of things on your team's plate.
That's why we're excited to share the launch of a new feature within Stack Overflow for Teams: For You.
For You is a personalized feed that displays in every Team user's instance. It offers actions and alerts to keep your knowledge base up-to-date. This new feed replaces the current inbox with the goal of enabling users to get tasks done more efficiently.
How does it work?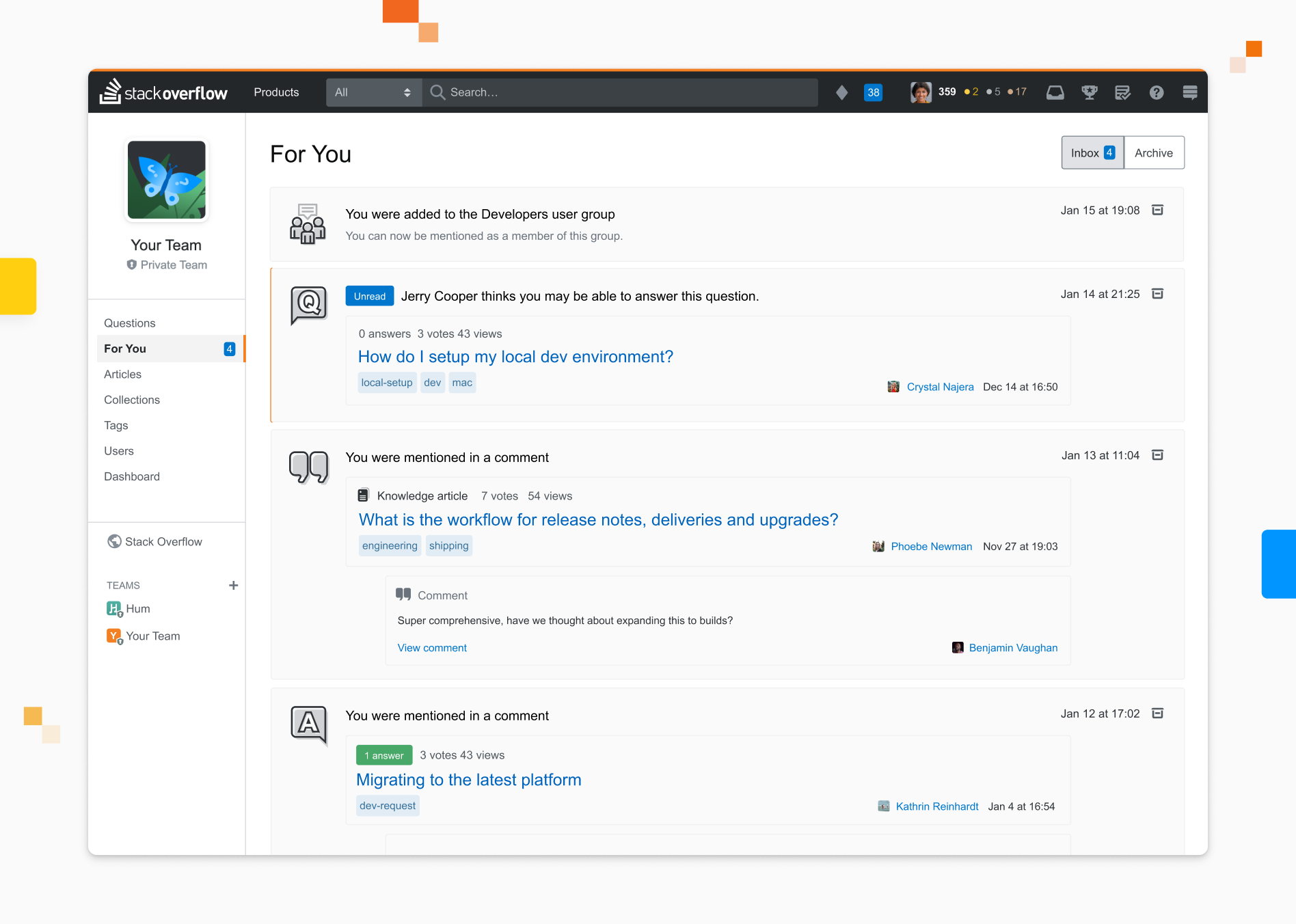 For You can be found within the left-hand navigation bar. The highlighted number represents the outstanding tasks to help users uncover and contribute more knowledge within their Team. Making these activities easy to find helps to ensure content doesn't go stale and streamlines your user's knowledge sharing tasks.
No setup is required, and the new feature is available to our Basic and Business customers today and coming soon to Enterprise customers in the upcoming 2022.1 release.
To learn more about For You and the other features available on Teams, visit our features page or sign up for a free trial.