It's been a rough year for many, but for others, a better year than the last. We look forward to celebrating an even better new year and hope for the continued improvement in our collective health and well-being.
To start spreading a little new year cheer, we're excited to announce the launch of Winter Bash. Winter Bash is a fun end-of-year celebration that's become a community tradition! From December 15 to January 5, we'll reward you for your participation in the community. When you ask, answer, vote, edit, and chat, you can earn hats or other accessories for your avatar.
Here's everything you need to know about this year's event.
First, we want to introduce xMatters, an Everbridge company, as our sponsor for Winter Bash 2021. If you're not familiar with their technology, they offer a service reliability platform that helps DevOps, SREs, and operations teams automate workflows, ensure infrastructure and applications are always working, and rapidly deliver products at scale. Please join us in thanking them for their support!
You'll also see that the theme of Winter Bash received some love this year. This includes a nod to our neighbors in the southern hemisphere (where they're definitely not bundling up in hats and scarves right now!).
This year's hat selection brings back some of your old favorites from past years with new names and art, but there's a healthy complement of bespoke hats as well. And keep your eyes open for a new host of secret hat triggers to play around with. (This year's secrets have several levels of challenge—we hope you enjoy them!)
Once you've found your hats, you can use our hat tool to add them to your profile. We hope you have fun finding them all, and good luck this year!
How do you participate? It's easy! Just participate as you do across the Stack Exchange network—write good questions, write good answers, help keep your sites clean, and you'll find hats in no time. When you complete a challenge, you'll be awarded its respective hat. Winter Bash runs from Wednesday, December 15th 12:00 UTC to Wednesday, January 5th 12:00 UTC, so be sure to get your hats in before then!
Here's a step by step guide to getting and wearing your first hat:
Be active on Stack Exchange! Post answers, comments, or questions. If you just want to play around with hats, find any one good post and upvote it—that'll get you your first hat :)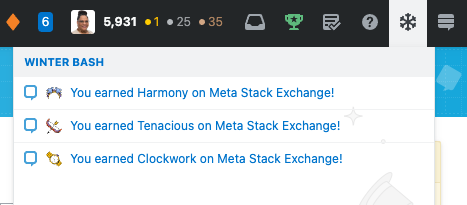 Click on any hat in the snowflake menu to go to your wardrobe. (You can also access this by going to your profile and clicking the hat icon!)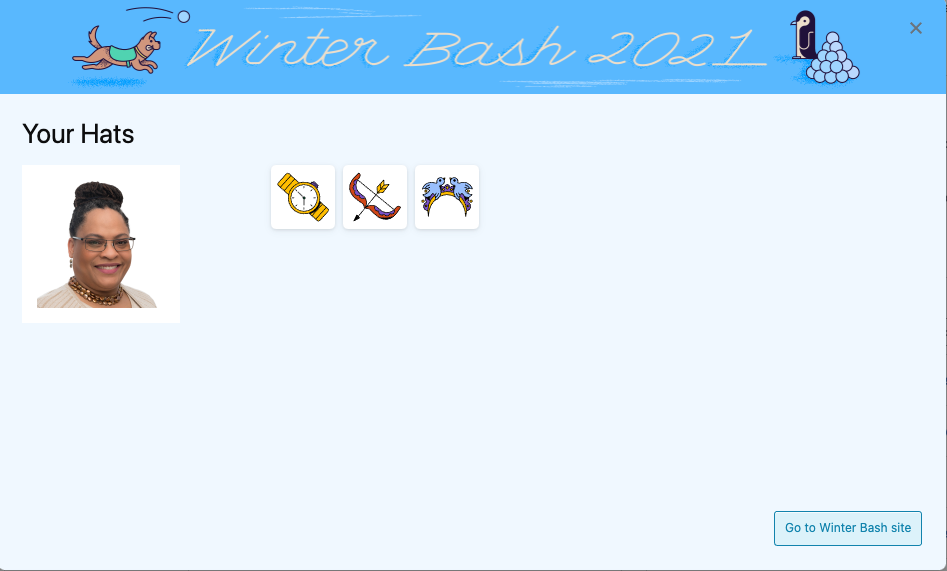 Select the hat you want, use the handles to customize it to your liking, and save it to show off across the network.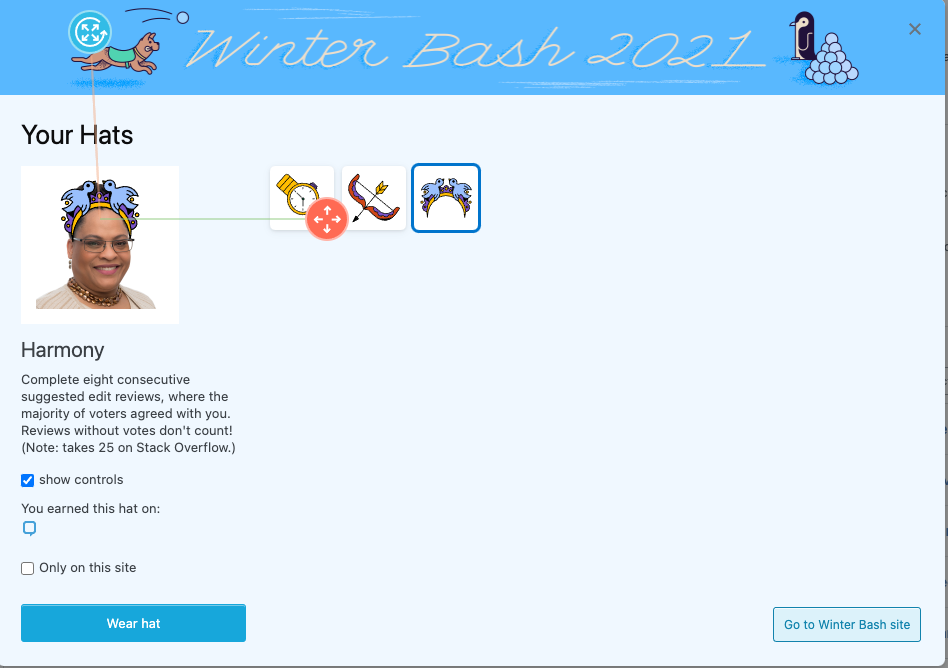 If you want to learn more, please visit the Winter Bash FAQ page!
And, as always, Winter Bash has a prominent opt-out option. If you decide all these games are not for you, you're welcome to do so at any time by choosing "No hats for me, please" in the Winter Bash menu on the top bar of any Stack Exchange site.
We wish you luck in your adventures!