Winter/Summer Bash 2021 has come to an end. Thanks to all for making it a fun challenge this year—we hope a good time was had by all!
First, a big thank you to xMatters, an Everbridge company, for sponsoring Winter Bash 2021. If you haven't had a chance to check out their technology, they offer a service reliability platform that helps DevOps, SREs, and operations teams automate workflows, ensure infrastructure and applications are always working, and rapidly deliver products at scale.
Now as most of us transition from one season to another, be it summer to autumn or winter to spring, we wanted to take a look back at how this year's Winter Bash went for everyone. As is custom 'round these parts, here are some of our favorites and some of the stats.
We had a bumper crop of hats this year—41 separate hats were written into the games. Of those, 21 were secret. Glare Reducers and I Voted were our most awarded hats, distributed 650,000 times and 221,000 times respectively. We also disbursed 24,000 non-secret hats, and a whopping 50,000 secret hats. Quite the haul.
On to our leaderboard. We commend U12-Forward for their valiant efforts in hat acquisition. Having collected 38 of the 41 available hats, this makes their collection nearly complete, a remarkable achievement in its own right. Even the hat counts for our runners-up show some serious dedication, so congratulations is in order for double-beep, Vickel , Ankit Sharma, and Buzz.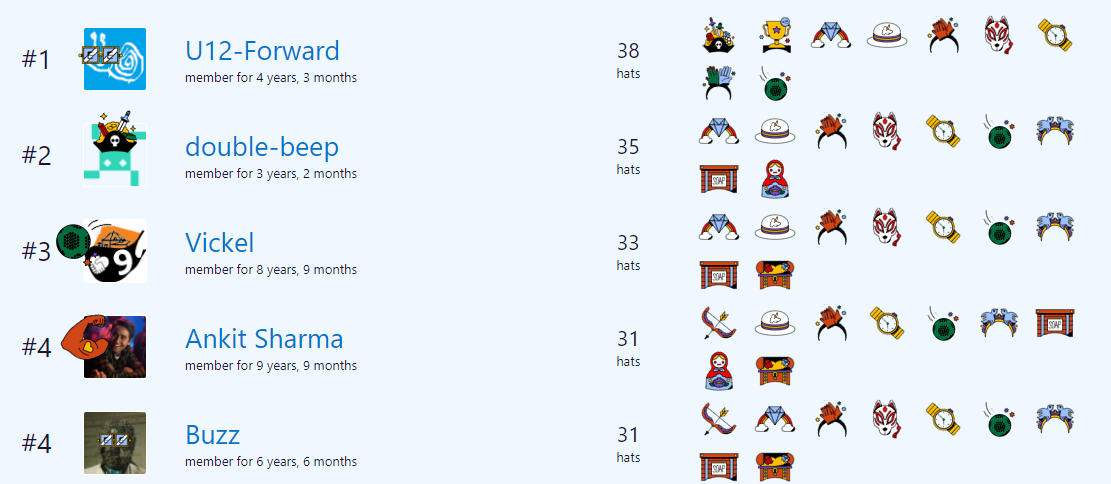 It is also worth congratulating U12-Forward, Vickel, and double-beep, for being in the top five two years in a row—and Ankit Sharma for an even longer track record, with their third consecutive year in the top five.
Interestingly, despite the volume of awarded hats, this year some secret hat triggers were not discovered. A couple of these deserve shoutouts, because they counted among our favorites!
While Spotting scope and Satellite view were awarded 1,400 times and 480 times respectively, making them among the more common hats this year, the triggers remain an elusive mystery. No one could quite seem to find the pattern—perhaps we'll slip these back in at a later date! The other secret hats with undiscovered triggers were Cleanup and Helping heart.
One of the rarest hats this year, Helping heart, was the most complex variant in the Helping finger, Helping hand, and Helping arm sequence. Awarded only ten times this season, it remains the third most elusive hat.
Some other interesting stats (see our public stats page for more):
At the close of the event, 39,604 users were wearing hats. 136 of these users were wearing different hats on different sites.
108 users were able to decipher their way through to our Unicorn Quiz in an attempt to save Sparkles the Unicorn. 39 users completed the quiz and were awarded Defender of the Unicorn hats. 230 Rickrolls were achieved as well, proving that we are never gonna give you up.
I'd like to close with some of the very lovely entries to our yearly Show off your hats! post on Meta Stack Exchange.
From Amy, we've got a lovely snorkeling narwhal: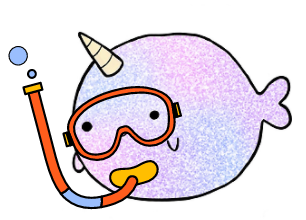 From Stack Exchange, we've got Vanny, with a hat that matches the background: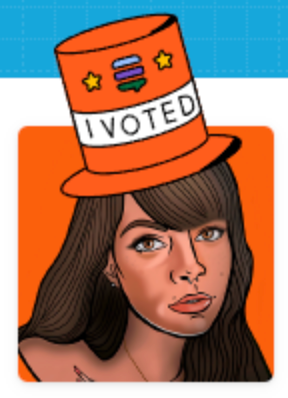 And, certainly wearing far too many hats, we have double-beep.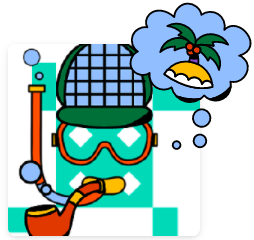 We hope you enjoyed the festivities this year. Hats off to y'all for your persistence in making Stack Exchange a place for all to come learn. See you all again at the end of this year!