As they say, all good things must come to an end. Winter/Summer Bash 2022 has concluded, but we hope everyone had an excellent time.
Before we share some fun highlights from the event, we want to give a big thank you to this year's Winter Bash 2022 sponsor, Splunk. Splunk delivers full-stack visibility across infrastructure, applications, and business services across any environment in real time. Thanks, Splunk, for the support!
Each year, the staff looks forward to gathering stats, discovering highlights, and seeing the fun things our site members do with their hats. This year was no exception, so let's hop on it.
The team pulled out all the stops this year and created 47 hats - to see a full list of hats and how to earn them, check out this community-created list. We felt extra sneaky, so 26 were secret hats, while 21 were non-secret hats. 2cool4skool and I Voted were the most widely earned hats across the board, with 2cool4skool being distributed 797,834 times and I Voted distributed 200,845 times. We gave out a total of 1,477,208 non-secret hats and 424,735 secret hats across 1,063,300 profiles. Wow, that's a lot of hats!
The least awarded hats this year were Cubed Away (4 users), Squared Away (12 users), and Running Up That Hill (12 users).
Each year, the effort to top our leaderboard is intense, and this year was no different in that regard. Kudos goes to U13-Forward and CDJB for collecting all 47 hats! Congratulations are also well deserved for Vickel (with 46 hats), James Risner, (with 45 hats), and double-beep (with 45 hats).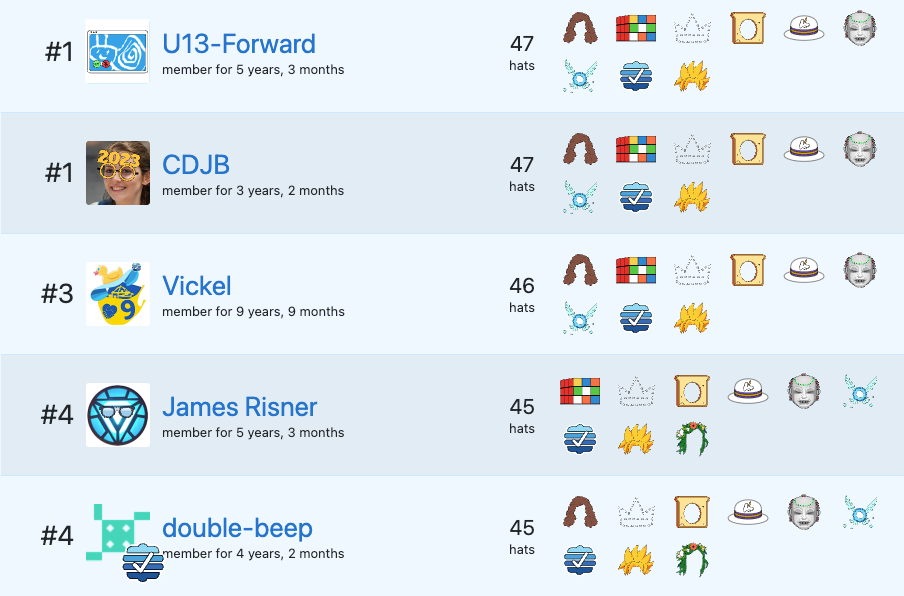 We've celebrated Winter/Summer Bash for a while now, but it never ceases to amaze us how some members get into the top 5 of the leaderboard for consecutive years. Extra congratulations go to U13-Forward, Vickel, and double-beep, for being in the top five three years in a row!
At the close of the event, 70,448 users were wearing hats and 336 of these users were wearing different hats on different sites. If you'd like to check out more exciting tidbits about Winter/Summer Bash 2022, all of our public stats for the event can be found on this page.
Also, a special shout out to the community members who participated in the chat room to puzzle out all of the secret hats (and the Sparkles the Unicorn puzzle). There were over 6,000 messages over the course of Winter Bash!
Before we sign off, it's become a tradition to share some of our favorite avatar and hat combinations shared in the yearly Show off your hats! post on Meta Stack Exchange.
From RDK, we have Albert Einstein quite literally being Albert Einstein: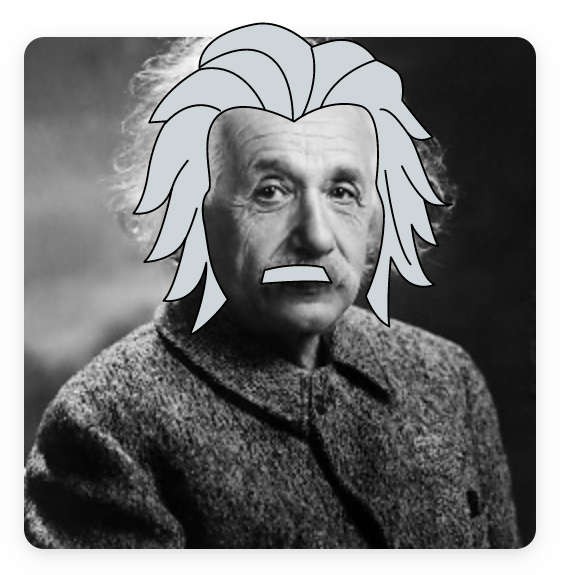 From adiga, we have a low power situation and the mood we all feel in this situation: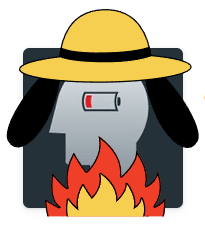 Last but not least, we have hkotsubo giving us the perfect reason to climb a mountain: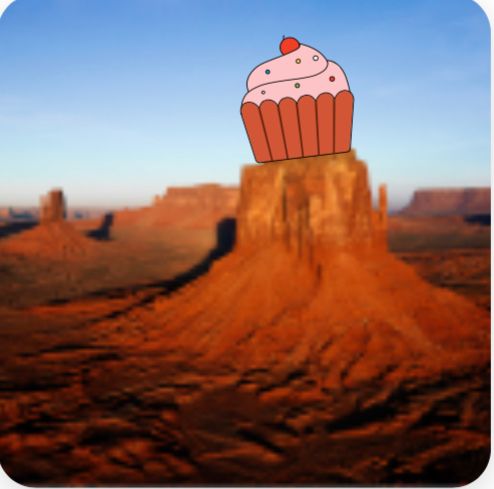 We had a lot of fun creating Winter/Summer Bash 2022, and we hope you enjoyed participating. Thanks to everyone for making this a spectacular event once more, and we hope you have a wonderful 2023!