Editor's note: You can discuss this post on Meta.
Last month, we shared our first quarter 2020 community roadmap that provides visibility into the themes our work would be based on for the year, as well as what we are working on now.
Today, we want to share the release of Report this Ad, a new beta feature that gives you even more control over your advertising experience by allowing you to easily flag an ad on our network.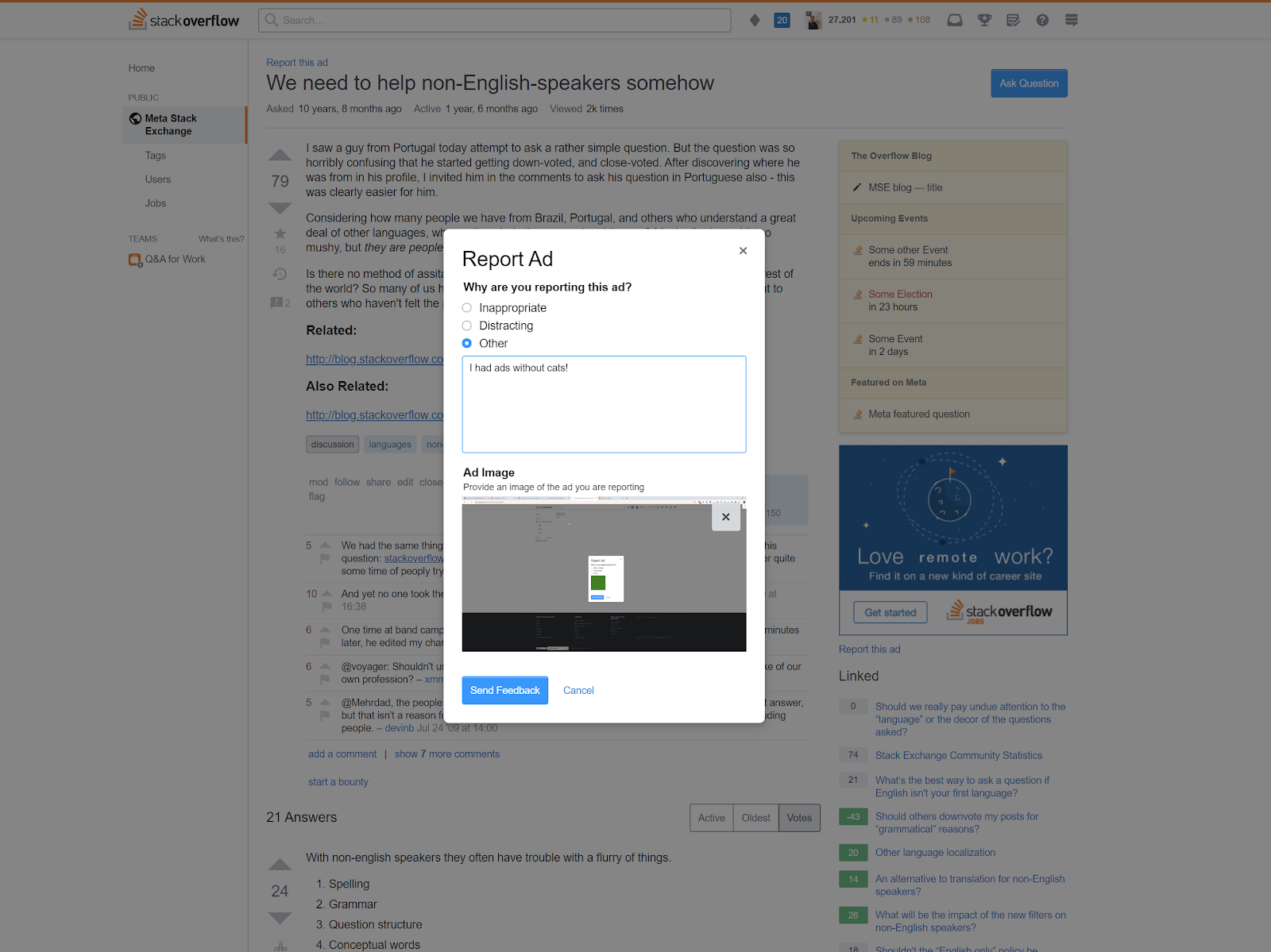 While we enforce strict guidelines on the types of advertisers we work with and the types of ads you see on Stack Overflow and our Stack Exchange sites, Report this Ad will:
Provide an easy way to flag an ad that you feel doesn't meet our guidelines. Click the "Report this Ad" link, select a reason for flagging it, and include a screenshot.
Deliver an alert to our advertising product team so we can quickly investigate ads reported by our users.
Consolidate all of the advertising feedback from the community. While we won't reply to individual flags, we will review them, take any necessary action, and use the feedback to evaluate and improve the advertising experience across all of our sites.
This new beta feature is now available on Server Fault, Database Administrators, Arqade, Game Development, and Unix & Linux. Look for an updated communication from us when Report this Ad is generally available on Stack Overflow and all of the Stack Exchange sites.