This is an exciting inflection point in our company's history as we accelerate the realization of our mission: to help write the script of the future by serving developers and technologists. We will do this by investing in our ecosystem of communities and products used by our customers, to solve their difficult problems as they write the next generation of digital applications.
I am thrilled to start this quarter's blog post with the very exciting news that today we announced $85 million in Series E funding for the company. This is an exciting inflection point in our company's history as we accelerate the realization of our mission: to help write the script of the future by serving developers and technologists.
The financing round was led by GIC with participation from new investor Silver Lake Waterman with participation from our longstanding, institutional investors that include Andreessen Horowitz, Index Ventures, Spark Capital, and Union Square Ventures (USV). We are excited to partner with some of the world's best technology investors as we embark on this next phase in our journey. A special note of thanks to our team, led by Jerry Raphael, our Chief Financial Officer, for the significant hard work that was invested in this process.
Stack Overflow has been a venture backed company for 12 years and our last funding round was in 2015. This investment will allow for a continuation of the work we are doing to establish the foundation for Stack Overflow's next phase: a leader in products for developers and technologists to collaborate and share knowledge as they build the next generation of applications.
As the world's companies go through an intense and accelerated phase of digital transformation, Stack Overflow is at the heart of this movement. The change, which ranges across almost all industries, is being propelled by the massive shift to the cloud, a focus on agility via the DevOps movement, and access to talent from around the world through distributed and remote work. This funding enables our company to add additional resources to the ecosystem of products and communities that we build to help solve difficult problems for developers and technologists.
"Stack Overflow for Teams makes it easy for our developers to find the information they need quickly. It reduces the repetition of questions internally and eliminates cross-functional silos," said Chris Thomas, Managing Director at Moody's Analytics, a customer of Stack Overflow. "Stack Overflow for Teams helps us drive more collaboration and innovation at Moody's Analytics, especially as we've gone fully remote."
Our public community and commercial products are symbiotically linked. One cannot succeed without the other, and the more one prospers, the more it can propel the success of the pair. With this funding, we will be able to invest in more people and tooling on our public platform and community management teams; in the tools, features, and platforms that support our community managers, moderators, and users. We've shared our roadmap for the community, and I am confident that this funding will allow us to deliver on and expand that commitment. What we learn from these communities will help us to build better, more useful products for developers, technologists, and the companies that rely on them.
While celebrating this news, I also want to acknowledge that these are difficult, turbulent times for many. While some areas of the world now seem to be on a path to containing the COVID-19 pandemic, other regions, including our home base in the United States, are still grappling with a rapidly growing number of cases. There is reason to have hope. New York, where Stack Overflow was founded and is headquartered, has suffered tremendously, but now seems to be on a better path. As a company, we have also experienced disruption, but have now found our footing. This is thanks to the tremendous efforts of our community, our employees, our customers and the 120 million monthly developers and technologists who continue to turn to us as a trusted source of knowledge to help them to do their jobs.
Community
In Q2, there was significant focus from our Community team, led by Teresa Dietrich, our Chief Product Officer, to improve the foundation for our moderators. Earlier this month, we introduced a new moderator agreement, our first update to this document in many years. We're glad to see it has been well-received by the community, and we listened to moderator feedback as we worked to build a strong consensus around this document. We also launched several new avenues to engage with and enable our moderators: including a moderator council, moderator townhalls, and a moderator training platform. We have also worked to update our approach to Creative Commons licensing. We have clarified a number of longstanding open questions relating to how the CC BY-SA licensing applies to content, and have added the ability to easily determine the applicable license version for each post revision (based on its creation date) on the site and through the API.
We continue to see positive metrics around our community. April saw the largest number of new signups (260K) in Stack Overflow history, and the second quarter saw the highest number of engaged users on our platform since January of 2019. This quarter saw growth spurts on exchanges like Ask Ubuntu and 3D printing. I am personally excited by the activity in our communities around topics like machine learning and cloud computing.
Finally, internally at Stack Overflow, we just wrapped our first ever company Community-a-thon. The goal was to familiarize all Stack Overflow employees with the platform, to have them experience firsthand what it's like for the average Stack Overflow user to ask and answer questions and to provide their own feedback to our Product organization. Stackers contributed over 400 questions and answers on a range of topics. We'll be doing this again in the future, as it helps to generate a lot of great ideas across departments and strengthens the feedback loop between users and employees. When you're building, marketing, or selling a product connected to our community, it pays to understand the foundation with high levels of empathy for users.
Product
Our long term product vision is to build an ecosystem of communities and products that enable developers and technologists to solve their hardest problems — to find the solutions they need as they build the world's next generation software applications. As a product-led company, we look at meaningful and repeatable ways to deliver value to our community of users. The foundation of our company is our public platform, visited by over 120 million unique people from around the world each month. On top of that, we have built a suite of products: Teams, Advertising, and Talent.
The pandemic has radically reshaped the way in which people around the world do their work. For many companies, when the option is available, remote work has become the norm. In this environment, we have seen a surge in demand for our SaaS collaboration product Stack Overflow for Teams. As an example, our Basic Trials for Stack Overflow for Teams have increased 10X since 2019. Employees across Engineering, Product Management, Data Science, and even Customer Success organizations need a way to ship products faster, accelerate onboarding, improve customer experience, and drive innovation by communicating and collaborating asynchronously, no matter where in the world they are working from. G2 and the DevOps Periodic Table have recognized Stack Overflow for Teams as a consistent leader in this space.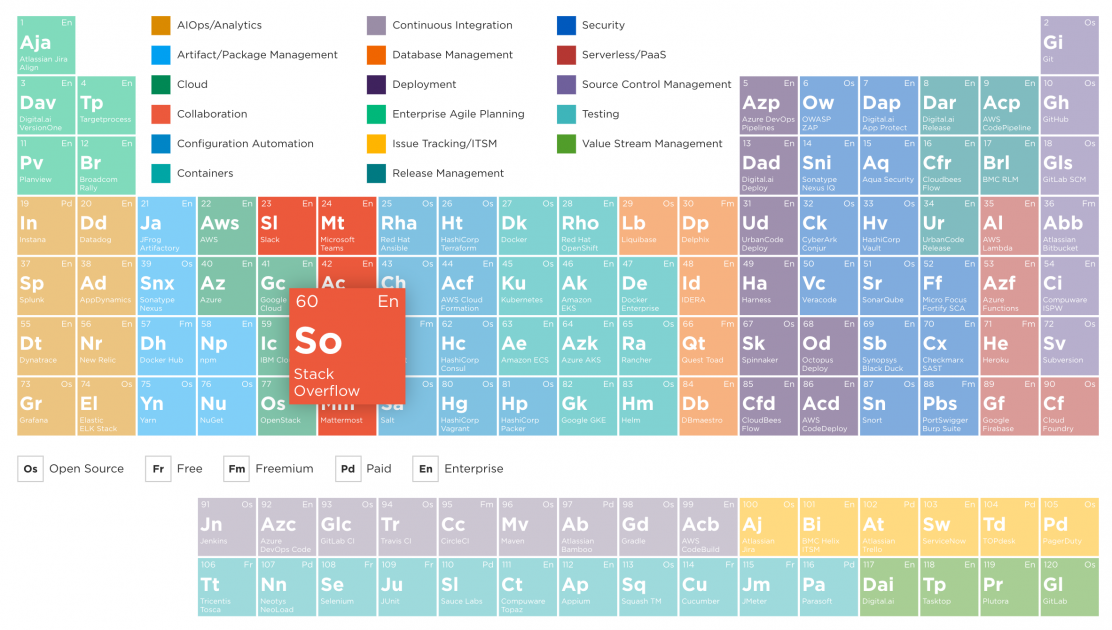 Great collaboration and knowledge sharing comes from breaking down silos between teams and departments. As an example, for our Teams product, we launched the Custom Awards feature, which is a great mechanism to build high levels of engagement within the internal communities our customers create within their companies and organizations. The feature allows customers to reward and recognize employees based on achievement of specific goals that the company cares about.
Our Advertising business, which allows companies and enterprises to showcase their platforms and tools to developers and technologists, has also seen increased demand over the past quarter. We also expanded our Direct to Developers advertising to our technical Stack Exchange websites, allowing companies to reach and engage a much larger audience. This also means companies looking to reach developers and technologists who specialize in Amazon Web Services (AWS), Microsoft Azure, Google Cloud, cybersecurity, Android, or iOS, can communicate with talented technologists on sites dedicated to sharing knowledge around those specific topics.
For our Talent product, we have redesigned navigation on our Jobs board, leading to a major increase in usability and click through rates. Job listings can now be found across all our technical Stack Exchange sites, not just Stack Overflow, furthering our goal of integrating our main site with the plethora of highly active and engaged communities around other technical topics like Cloud, DevOps and Machine Learning. We will continue to invest in Jobs as developers and technologists look for work in record numbers.
For both our Talent and Advertising products, we have focused on improvements that benefit developers and technologists—making it easier to discover and find jobs and new tools and services, both of which are so vital during the current situation.
Next Steps
Along with COVID-19, another major force reshaping our world over the last three months but for the better is the Black Lives Matter movement and growing awareness around the United States and the world that more must be done to combat and dismantle systemic, structural racism. The Black and Brown (BnB) affinity group at Stack Overflow has been leading the creation of short and long term plans for our response to these issues. You can read more about that here, and you can listen to Ian Allen and Syeeda Briddell, Stack employees and co-chairs of our BnB group, who recently came onto the Stack Overflow podcast to discuss these issues.
Looking to the future, I would like to detail some of the plans we have for building on our recent growth and for putting our new funding to work. Our vision for Stack Overflow for Teams is to create the world's most powerful product for asynchronous collaboration and knowledge sharing. The foundational approach Stack Overflow built for our public sites that has served our community for over the past decade has proven to be just as effective when deployed inside of enterprises and companies large and small. Stack Overflow for Teams is a powerful alternative to traditional approaches to documentation and Wikis, a more organic and democratic approach to organizing and sharing the information and experience that exists inside your co-workers' minds. The feedback users get from earning reputation and badges creates a flywheel effect, encouraging fresh content creation and effective moderation by incentivizing users to level up and earn expanded privileges when they contribute knowledge and curation to the system.
With so many organizations today focused on digital transformation and business continuity, the ability to quickly organize information, connect questions and answers and to collaborate on solutions is becoming increasingly valuable. Video calls via Zoom and Google Meet, emails, and chat apps like Slack and Microsoft Teams are now our primary means of communicating synchronously inside of information and technology companies. These trends were already in place when I joined Stack Overflow as CEO in October of 2019, but they have accelerated dramatically during the shutdowns and quarantine that have rippled across the globe. We believe it's going to be critical for companies and enterprises to leverage asynchronous collaboration products like Stack Overflow for Teams to improve productivity and minimize distraction. We will continue to focus on making the product an even more indispensable part of the developer and technologist workflow while working cohesively with the above synchronous collaboration tools.
The vitality and variety of our products is a reflection of the health and breadth of our community. It's inspiring to see the diversity of thought and technical knowledge being shared on our network --- knowledge that is foundational to the world's next generation of software applications. The more our community succeeds, the easier it will be for us to scale Stack Overflow the company. As we grow, we can hire and invest in the products and people our community needs to thrive. Neither side can prosper without the other. My commitment today is to continue down the path of transparency and accountability with our community, so that they can continue to scale Stack Overflow and our Exchanges, and we can continue to grow our business, a relationship that allows for greater collaboration and knowledge sharing across companies and communities that span the globe.