Welcome to ISSUE #71 of the Overflow! This newsletter is by developers, for developers, written and curated by the Stack Overflow team and Cassidy Williams at Netlify. This week: we know what you copied and pasted last summer, checking out our biggest fans at rest, and the Clapper is back but in your browser this time.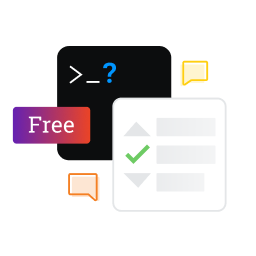 Introducing Stack Overflow for Teams - Free
Our SaaS tool that brings the power of Q&A into your company is now free for up to 50 users.
promotion
From the blog
How often do people actually copy and paste from Stack Overflow? Now we know. stackoverflow.blog April Fool's may be over, but once we set up a system to react every time someone typed Ctrl+C, we realized there was also an opportunity to learn about how people use our site. Here's what we found.
The Loop: Our Community & Public Platform Roadmap for Q2 2021 stackoverflow.blog Here's where the Community platform is going this quarter. Spoiler: We're taking on a lot of big projects.
Podcast 330: How to build and maintain online communities, from gaming to open source stackoverflow.blog From WoW and Tony Hawk Pro Skater 4 to Stack Overflow and Wikipedia, we talk about building and maintaining healthy communities online.
Document database. SQL queries. In-memory speed. promotion The No. 1 reason developers choose Couchbase? You can use your existing SQL skills to easily query and access JSON. That's more power and flexibility with less training.
Interesting questions
Is exposing regex info in end user error responses bad practice? softwareengineering.stackexchange.com "If Sally from accounting types her email wrong, should she get a screen full of gobbledygook?"
Radioactive decay, Gaussian or uniform? crypto.stackexchange.com "The distinction between true randomness and pseudorandomness has nothing whatever to do with distribution"
How long can a floppy disk spin for before wearing out? retrocomputing.stackexchange.com About as long as it takes you to buy more modern storage media.
Why do fans spin backwards slightly after they (should) stop? physics.stackexchange.com Turns out fans have a favorite resting position.
Links from around the web
Uno platform deploying C# web applications with Docker platform.uno Get rid of "it works on my machine" for your C# apps and ship them in containers! Here's how.
Toggle dark/light mode by clapping your hands dev.to If you miss your good ol' Clapper, here's a fun tutorial on how to bring it back… in the browser!
The definitive guide to profiling React applications blog.asayer.io This is a great guide for getting you started with the Profiler API to measure your React performance.
Node.js 16 available now. We are excited to announce the release nodejs.medium.com Node.js has a new version! It includes an upgraded V8 engine, npm 7.10, the Stable Timers Promises API, Apple M1 support, and moore.
Onboard, organize, and bring your team up to speed in a jiffy. Try Stack Overflow for Teams.