UPDATE: The Key V2.0 sold out in a matter of days! Thank you to everyone who purchased our limited edition version of The Key. Every unit purchased helps digitalundivided continue to make an impact in the world of tech. Thank you!
It began as a beloved meme, morphed into an April Fool's joke, and matured into an actual piece of fully functional hardware. The Key has now been praised as something far more interesting than a prank and continues to occupy a place of pride in the hearts and on the desks of coders across the globe. We're grateful to the folks who purchased more than 10,000 units. Stack Overflow donated our portion of the proceeds to a great non-profit, digitalundivided, and our partner, Drop, matched that contribution.
We listened to our community when they asked us to turn The Key from an idea into a product. And we're listening again with the release of The Key V2.0, an upgraded version that includes the most requested features. The unit now has an acrylic case to accent its two built-in RGB LEDs. Plus, we made it hot-swappable, so you can easily change out the switches for a truly custom experience. And just like the original, a portion of all proceeds from The Key V2.0 will go to digitalundivided.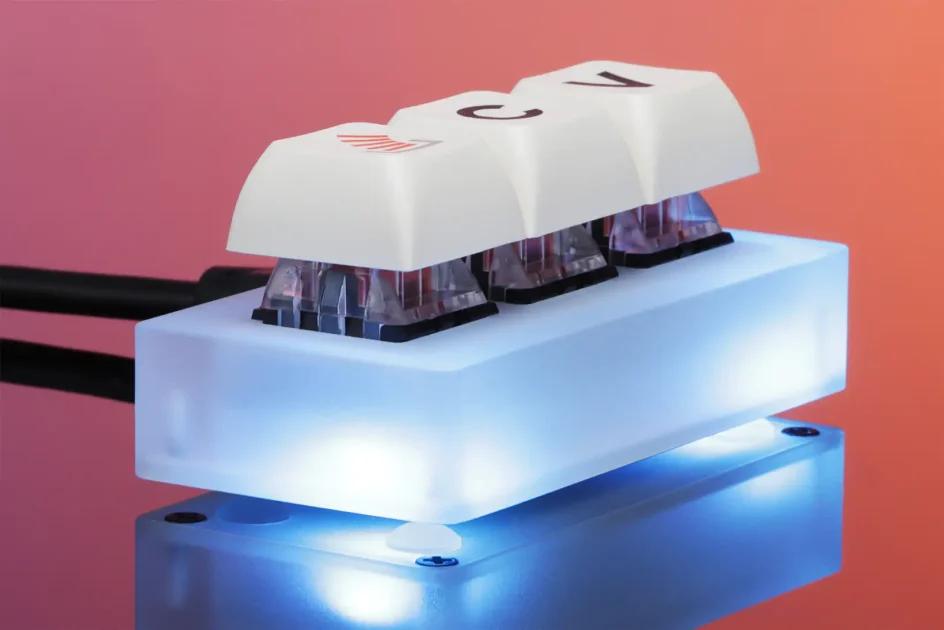 The second generation of The Key remained highly portable and fully programmable. It now has custom XDA profile keycaps sporting the Stack Overflow logo. If you decide you want to change up the look, The Key V2.0 is hot-swappable— meaning you can swap out its switches without soldering. To further customize the look, you can play with the settings on your RGB lighting, and V2.0's acrylic case helps your color scheme shine through.
If you've been playing around with The Key and come up with some fun functions for your macropad, share them in the comments below. If you're new to the device, don't be afraid to borrow some great ideas.
Remember, good artists copy, great artists steal, greatest artists copy, then paste.