I worked for many years at one local organization, and I loved a lot of things about it; the work was interesting and the people were great. A few things I didn't love? The minimal paid maternity leave, the inflexible work hours, and the high cost of nearby childcare.
Eventually, after investing many years there growing, learning, and reaching perhaps my most valuable stage as an employee, I left in search of a more family-friendly employer.
The thing is, I wasn't the first, and I'm sure I wasn't the last. I'd watched women before me (and a few men) struggle with balancing parenthood and career and eventually give up trying to make them both work. Some chose to stay home full-time, and others, like myself, found new jobs at different companies—even taking pay cuts or sacrificing other benefits in exchange for family-friendliness.
Either way, the company we'd given so many good years to lost out. Their loyal and experienced employees were forced out, and they had to continually start fresh with young, entry-level workers. That new crop of employees would then spend a decade building what they thought was a successful career only to find it impossible to sustain as they found partners, added children to their lives, needed to care for elderly parents, or faced any number of other things that happen in our lives.
The good news is, the landscape is changing. Employees are starting to demand better work-life balance, and many employers are stepping up to the plate. For me, it was the remote work movement that gave me the flexibility I needed; and that movement is growing every day, make no mistake. More and more companies are offering remote work options to their employees.
Even at companies that don't support remote work, though, there are many ways to cultivate a family-friendly culture with a positive balance of work and life. We combed through the job postings at Stack Overflow Jobs to find the companies who go out of their way to make their openings attractive to a diverse group of applicants, including women with children.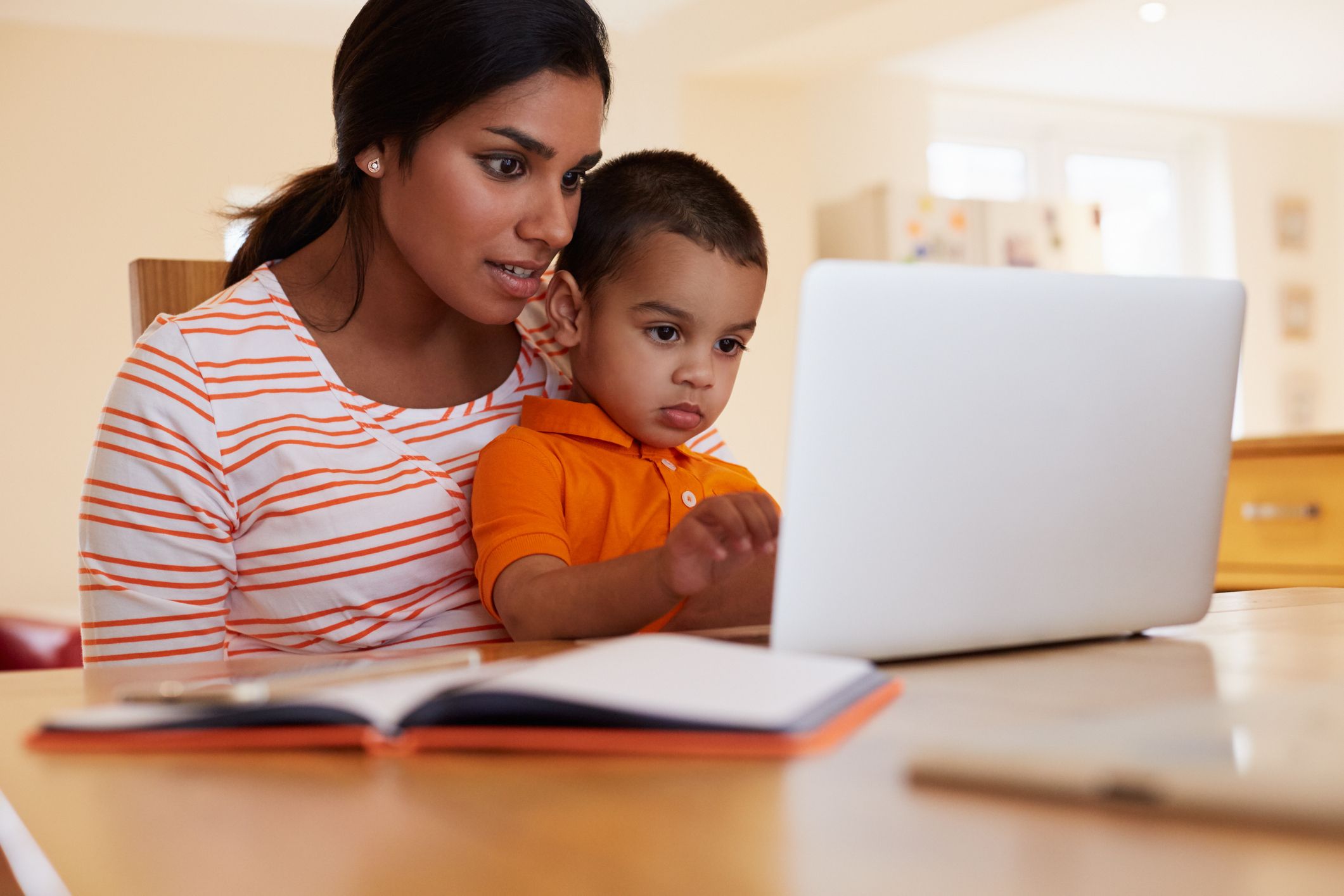 What's important to working parents?
Some of the key phrases I looked for in company and job descriptions include "family friendly," "family oriented," "diverse," "family leave," "flexible," and "childcare."
I was partly inspired to write this after we celebrated International Women's Day, and as a continuation of Women's History Month, based on my own experience as a working woman balancing career and family. Of course we know that not all parents are women, and not all women are parents. So this isn't necessarily a post about companies that are great for all women. But it is about companies that have shown some commitment to recognizing and encouraging a positive work-life balance for all employees, and we know that's something that's particularly important to working parents.
The relevance of phrases like "family friendly" is self-explanatory, but I also found that companies who go out of their way to describe themselves as "diverse" tend to show a commitment to hiring and supporting women, including mothers. As a bonus those companies also tend to be actively supportive of LGBTQ and international candidates.
TinyBop
New York-based TinyBop is an innovative toy company currently hiring a Senior Unity Developer. Over 60% of their workforce is women, a fact they're proud of. They also go out of their way to inform job-seekers that they "respect work life balance" and offer "generous parental leave, for moms and dads."
Duo Security
Duo Security is working to "democratize security" from their home base in Ann-Arbor, Michigan. They're currently hiring a Full Stack Software Engineer at their Austin office, and can boast that "3 of the top 5 social networks in the U.S." rely on Duo for their security.
Among the benefits listed for job-seekers are "Free Family Health Insurance Options" and "Fully Paid Parental Leaves" (which covers leave for both parents, includes same sex couples, and gives primary caregivers a part-time transitional month upon their return). In addition, they offer fully-paid FMLA, meaning if you have to take care of a loved one or yourself for an extended time, the company continues to pay you in full during that time (the law only stipulates that you can take unpaid time in certain situations without losing your job). Ashley Vartyak, Duo's Director of Employer Brand, told me kids are often seen in the office with mom and dad in a pinch (in-service day at school? No need to panic: "We'll support you and you support us!" says Vartyak).
Workday
Workday is an enterprise cloud company building applications for human resources and finance. They're currently hiring developers at their offices in both San Francisco and Dublin, Ireland, and both offices boast "Family Fun Events" as a benefit, demonstrating an appreciation for employees as whole people with families. Their employee reviews on Glassdoor have consistently mentioned strong "work-life balance" as one of the best things about working for Workday.
Pampered Chef
Known for their direct-sales "party" business model, Pampered Chef has become a household name by offering flexible income opportunities to a demographic that skews heavily towards stay at home moms. So it makes sense that their corporate headquarters in Addison, Illinois (currently hiring a Senior Java Engineer) would be friendly to working mothers, as well.
Calling themselves "inclusive, diverse, and socially responsible," the company offers onsite meals, dry cleaning, and fitness center, making it easy for a busy working parent to get things done; they also boast flexible work schedules, a top-desired benefit for mothers in the workforce.
Invitae
San Francisco-based Invitae is a biotechnology company that's "using genetics to improve healthcare." Offering "terrific health insurance," "flexible working hours," and "excellent family leave," Invitae wants job-seekers to know they appreciate and understand the needs of working parents. Invitae is currently hiring developers in their San Francisco location; one position has a remote option, and all offer relocation assistance.
RedFin
If you've been in the housing market lately, you're probably familiar with RedFin. The real estate giant maintains popular iOS and Android apps that connect buyers and sellers with their partner real estate agents. RedFin's employees enjoy 3 weeks of vacation per year and a "family-friendly leave policy." They're currently hiring developers in their San Francisco and Seattle locations, and they offer relocation assistance for the chosen candidates.
Is it important to you that the company you work for is appreciative and understanding of personal priorities and commitments? What perks have you found to indicate a company is truly "family friendly"? Let us know in the comments!