Top of mind for nearly every leader right now is hiring. Depending on what job board you look at, there are between 100,000 and 300,000 technical roles currently open. It's an incredibly competitive market for top talent, and when teams are hiring quickly, one of the biggest business risks is agility. Teams can only innovate at the speed of trust. Whether it's building trust with team members or in answers to technical questions, trust will absolutely dictate agility.
We aim to build trust within the developer community, with Stack Overflow, Stack Exchange, and Collectives™, and across organizations with Stack Overflow for Teams. That includes creating a psychologically safe place for people to learn whether they are working or not.
Creating a more inclusive place to learn
I spoke on a panel about community-based learning earlier this month at one of the world's largest edtech conferences, ASU + GSV Summit in San Diego. One of the core topics we discussed was the importance of peer-to-peer learning. More than 50% of developers are looking for opportunities to learn at work, and 50% of developers say that growth opportunities contribute to happiness at work. With so many teams faced with talent shortages, it is becoming even more critical for leaders to provide opportunities to learn at work and expand the talent pool to folks from non-traditional educational backgrounds.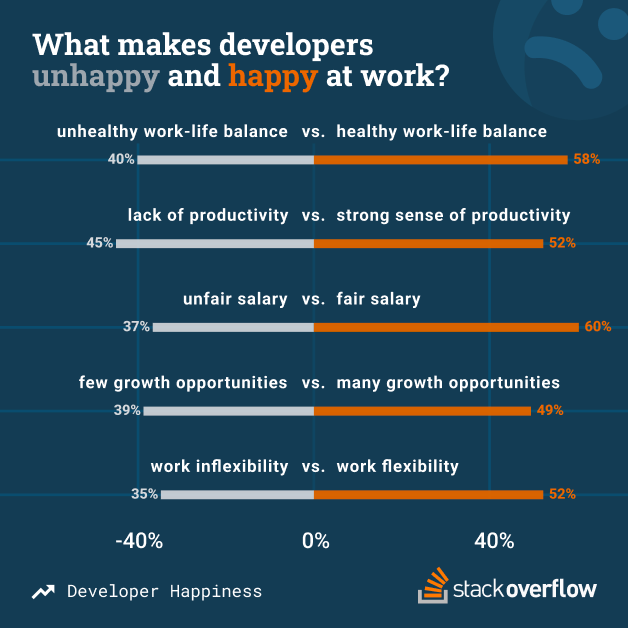 If we have any hope of making technology more diverse and inclusive, we have to make technical learning resources accessible to all. We need to change the barrier of entry for the tech community whether that's through publicly available resources or within the workplace.
A key learning from growing one of the largest developer communities on the internet is that it can be intimidating for new users, even if they are experienced developers. To address that feedback and help make Stack Overflow more welcoming, we rolled out A/B testing for the beta version of our new question wizard on the public platform. The question wizard makes suggestions and provides helpful tips to new users asking their first question to the community. This helps not only ensure the quality of questions on Stack Overflow and Stack Exchange sites, it also helps increase positive experiences for new users. Since rolling out the question wizard, we saw an 11% decrease in the number of questions that were immediately deleted and a nearly 5% increase in questions closed but not deleted. This is a win for new users and learners, for content quality, and for the knowledge repository overall.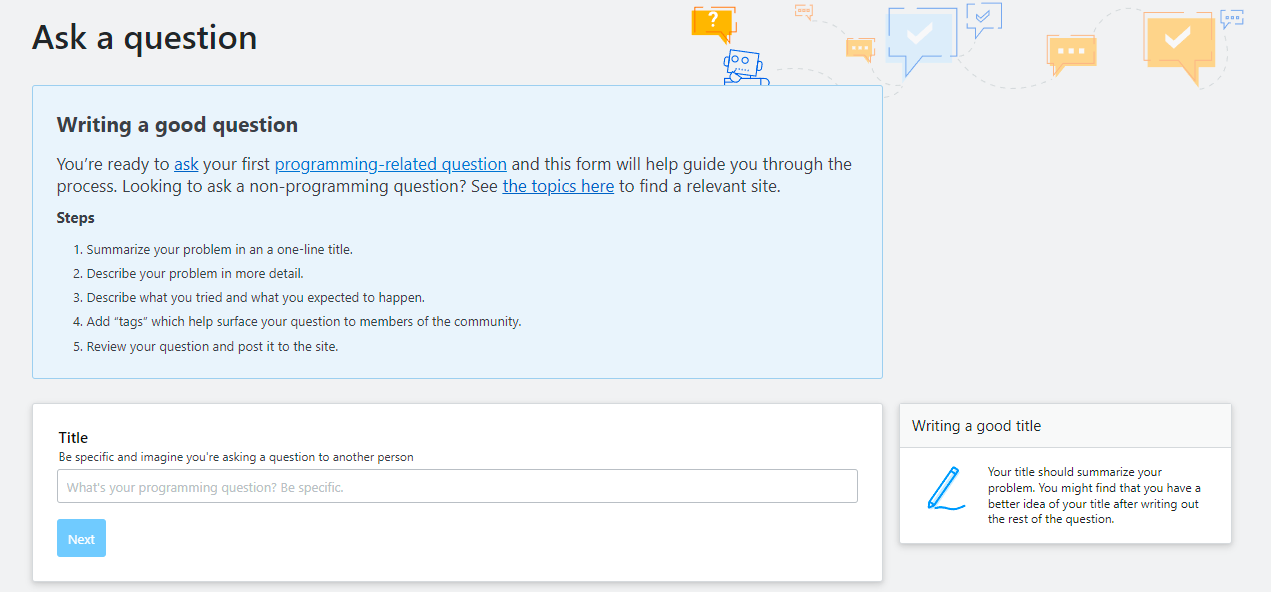 Following the launch of our newest Collective™ on Stack Overflow with Twilio, we also released new features and resources to help Collective customers more easily invite and onboard users as Recognized Members. This ultimately helps scale technology-specific expertise across the platform by spotlighting power users, empowering them to share what they know with others, and building trust in answers for users across the broader community.
Trusted answers when you need them
The water cooler is long gone and so is shouting to colleagues the next desk pod over for answers to real-time questions. To be truly agile, teams need to find scalable ways to uncover subject matter experts across their organization. Stack Overflow for Teams customer Dropbox said it best:
"We picked Stack Overflow [for Teams] to grow that Q&A function," Ju Shin, Product Manager at Dropbox, explained. "To bring conversations out of the various siloed channels where they had been taking place (email, Slack), which were crowded and full of noise, and put them in a form where knowledge was discoverable."
Uncovering SMEs cross-functionally empowers teams to learn, share, and grow together. That must be why leading software marketplace G2 recognized Stack Overflow for Teams for the 13th consecutive quarter as a knowledge sharing and collaboration platform that customers trust as their go-to source of institutional knowledge.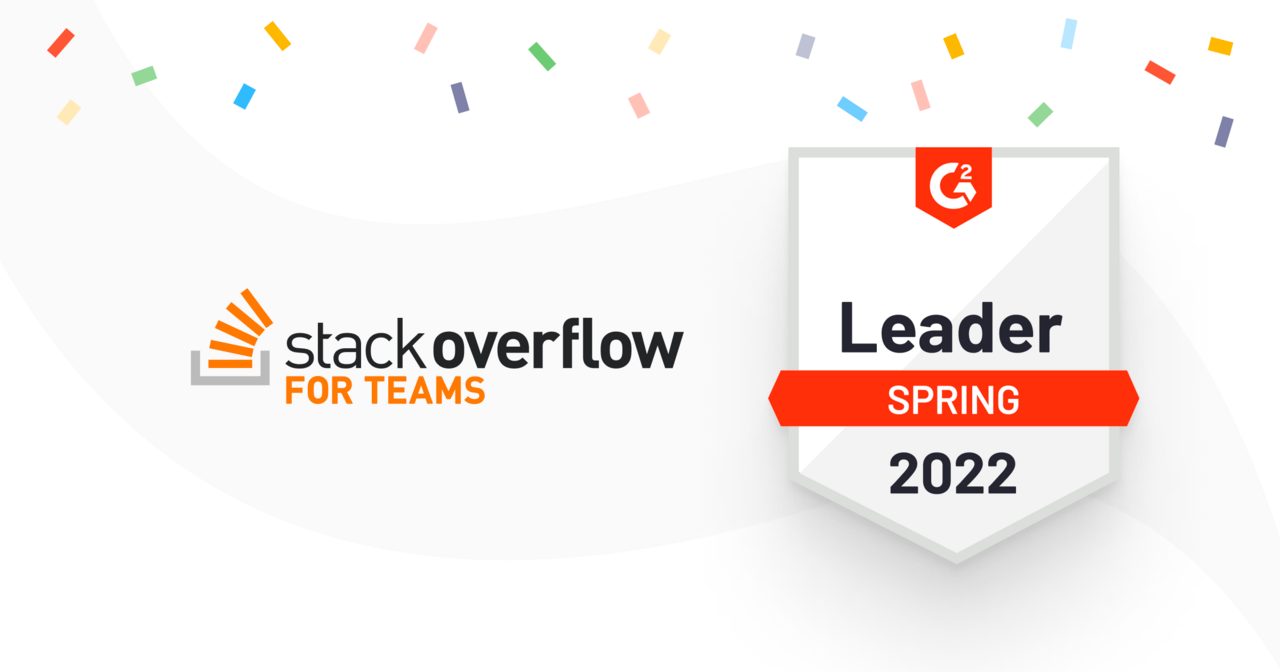 If we can only move at the speed of trust, that starts with tackling one of the challenges that has plagued the knowledge management industry for decades–content reliability. Outdated and inaccurate content building up over time in knowledge management tools leads to declining usage and value. We introduced Content Health for Stack Overflow for Teams to eliminate the expiration date that comes with traditional knowledge management tools. It prompts teams to fix or archive inaccurate or outdated content. After 90 days, monthly editing activity increased by over 600 percent among Stack Overflow for Teams customers with the initial, limited release of Content Health. Traditional knowledge management tools have come with a sense of impending distrust for far too long. It's time that changed.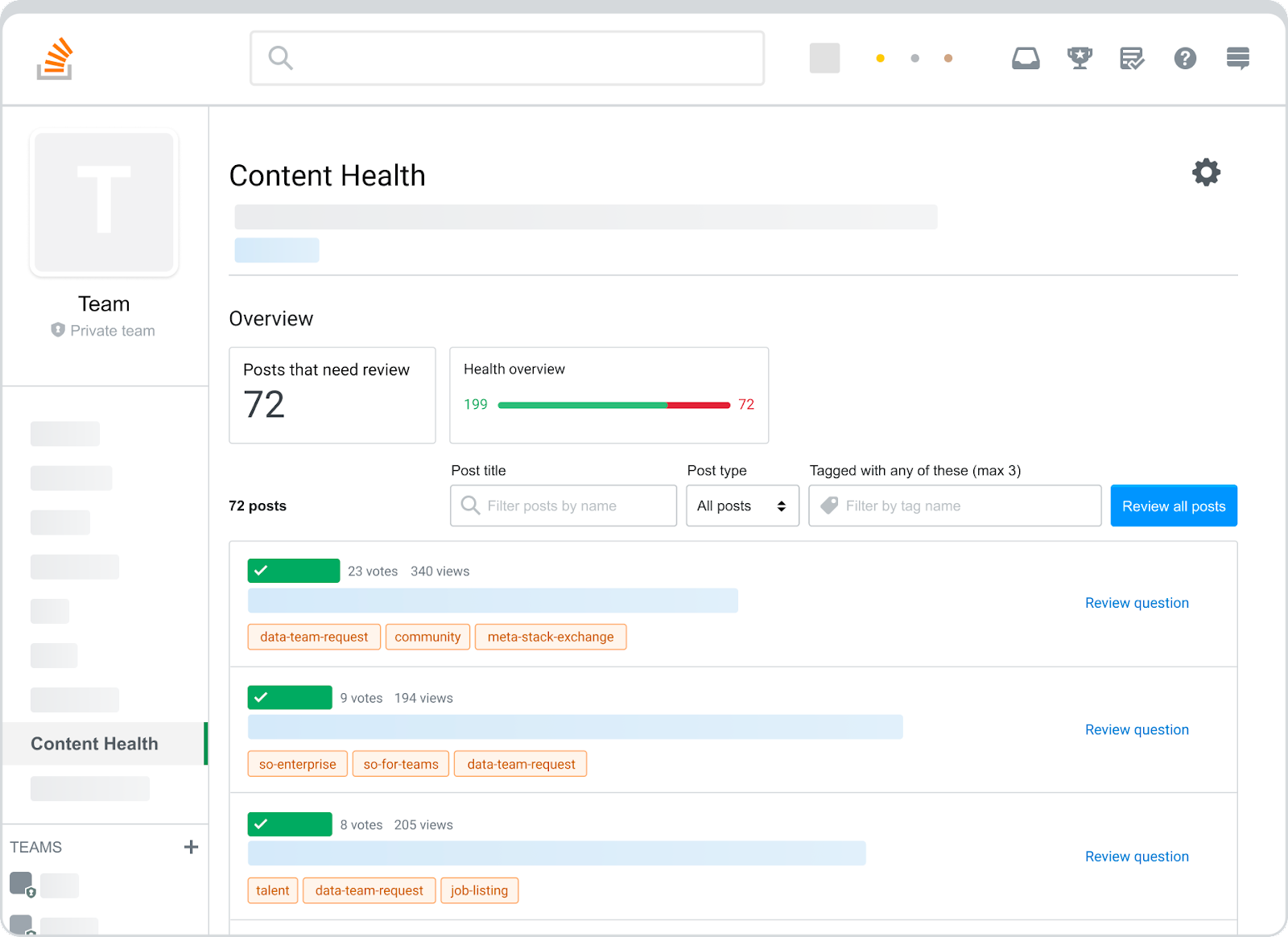 Looking ahead
We added over 80 Stackers to the team last quarter, with even more open roles to hire in the months ahead. As we surpassed 400 Stackers globally, we completed our annual engagement survey across the company. Employees are also excited for the future–Comparably named Stack Overflow to its list of companies with the Best Outlook and Best Place to Work NY.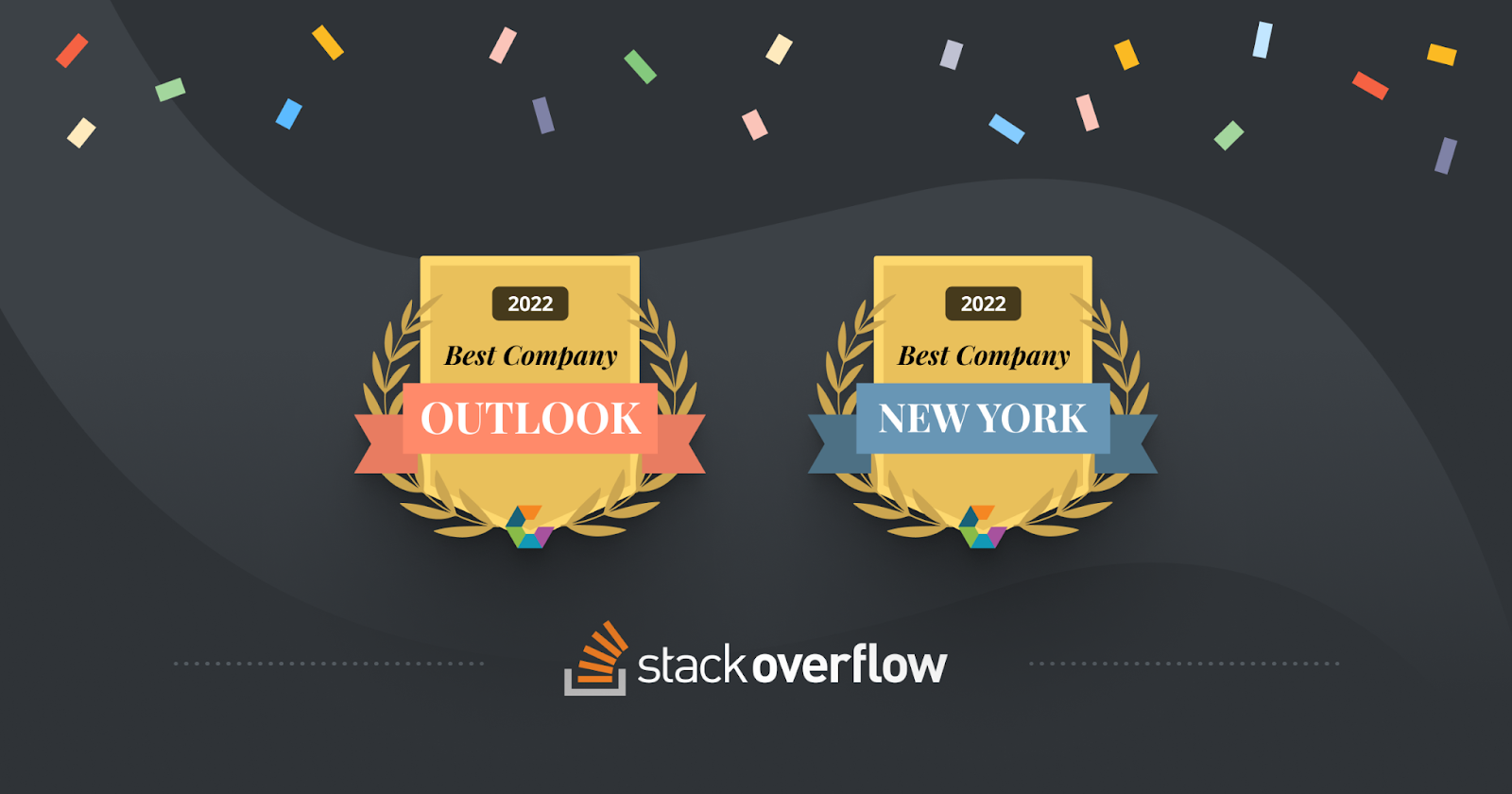 While that gives us a lot to celebrate internally, there's no shortage of work to do. In times when teams are extremely busy and growing, it's important to take the time to build trust. To be truly agile, you have to trust the people around you. We're committed to that internally and will continue working towards building inclusive products that developers trust industry-wide.
We're looking forward to experimenting, learning, adapting, and leading an ever-changing market in the next year. Excited to share updates on the horizon soon!