Over the last quarter, I got back on the road, speaking at Dublin Tech Summit in Ireland and The Next Web Conference in Amsterdam. I connected with developers, managers, directors, VPs, CTOs, and CIOs at some of the world's largest organizations. Many of the people I met were community members, like long-time Stack Overflow contributor Jon Skeet. We discussed everything from the overuse of phrases like digital transformation to the impact of machine learning and artificial intelligence across organizations to blockchain to major tech transformations and the challenges of learning in distributed work (and school!) environments. One thread that runs through every conversation is that we're all always learning.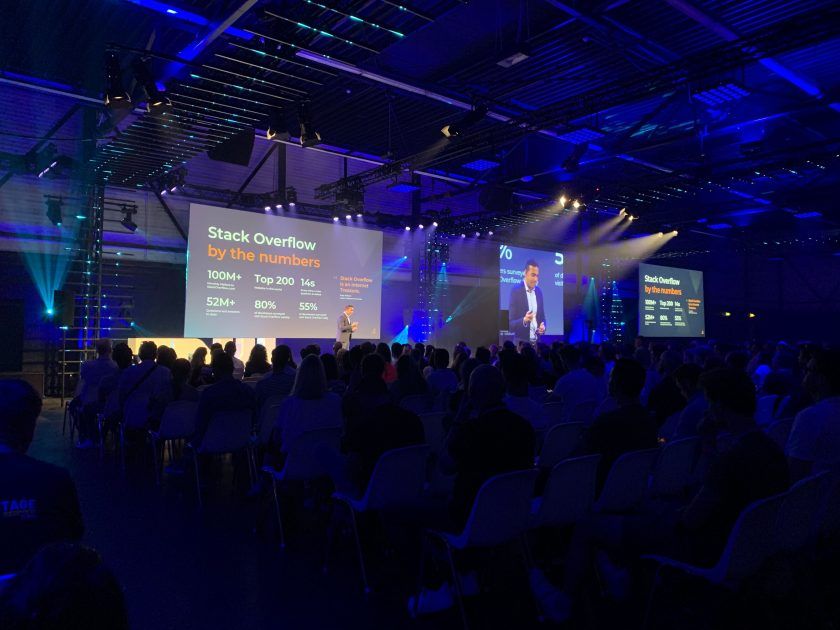 It's been a busy quarter for the company, too. We celebrated a handful of big milestones over the last three months. We added a new Chief Technology Officer, Jody Bailey, to our leadership team, announced Stack Overflow for Teams entering the Microsoft Azure Marketplace, launched exciting initiatives like Staging Ground, and released insights from this year's Developer Survey. In our annual survey, we turn to the developer community to learn about what is important to them, what they want to learn, and what trends will impact the future of tech. This year, we compiled responses from over 73,000 developers all over the world. A huge thank you to everyone who shared their experience with us. I learned a lot from this year's survey results, some of which I unpack below.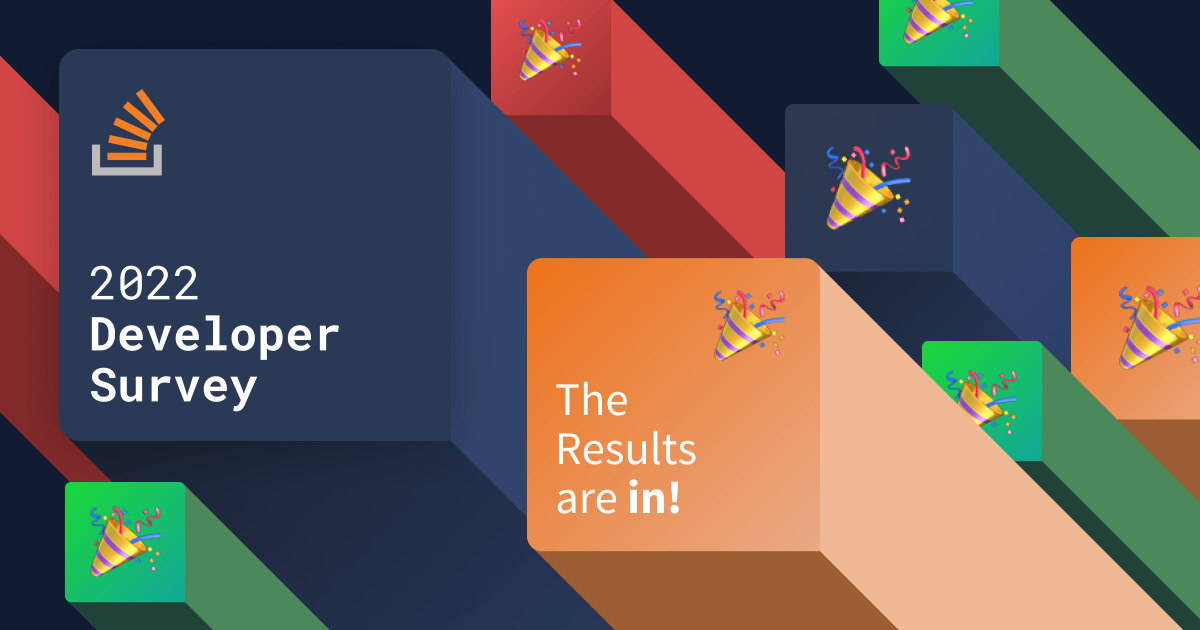 Context is key
This year's Developer Survey insights included some surprising findings. Median salaries increased about 23% between 2021 and 2022. Interestingly enough, some of the oldest languages command the highest salaries. Why? Context is key. Some of the world's largest organizations, from financial institutions to NASA, rely heavily on older languages because they still serve as foundational infrastructure.
As people get jobs at large organizations, learning older languages will provide them the context they need to code, evolve, and innovate in those environments. This all got me thinking about the low-code, no-code movement, and particularly AI-powered programming assistants like GitHub's Copilot. There are lots of benefits to low-code platforms. More specifically, it makes building technology more accessible to so many people. As we look towards the future, we'll see more people developing technology than ever before, but the need for context will undoubtedly remain consistent.
No-code tools aren't actually without code, code is just not required to use it. People learn coding languages and frameworks as they build, because without context, technology will break. Similarly, code suggestion tools, trained on billions of lines of code, will still always require verification and confirmation (just like copying and pasting code found online). At some point, not learning the fundamentals is going to catch up with developers relying on shortcuts. Developers that make the choice to learn will rise to the top.
Fueling the next generation of coders
Just as the ways people build technology are transforming, the way everyone is learning is shifting as well. Over 70% of developers learn to code from online resources, up 10% from 2021. With more people learning as they build, it's even more essential to make learning resources accessible at every stage of someone's learning journey. Getting people the answers they need when they need them. At Stack Overflow, we call it real-time or just-in-time learning.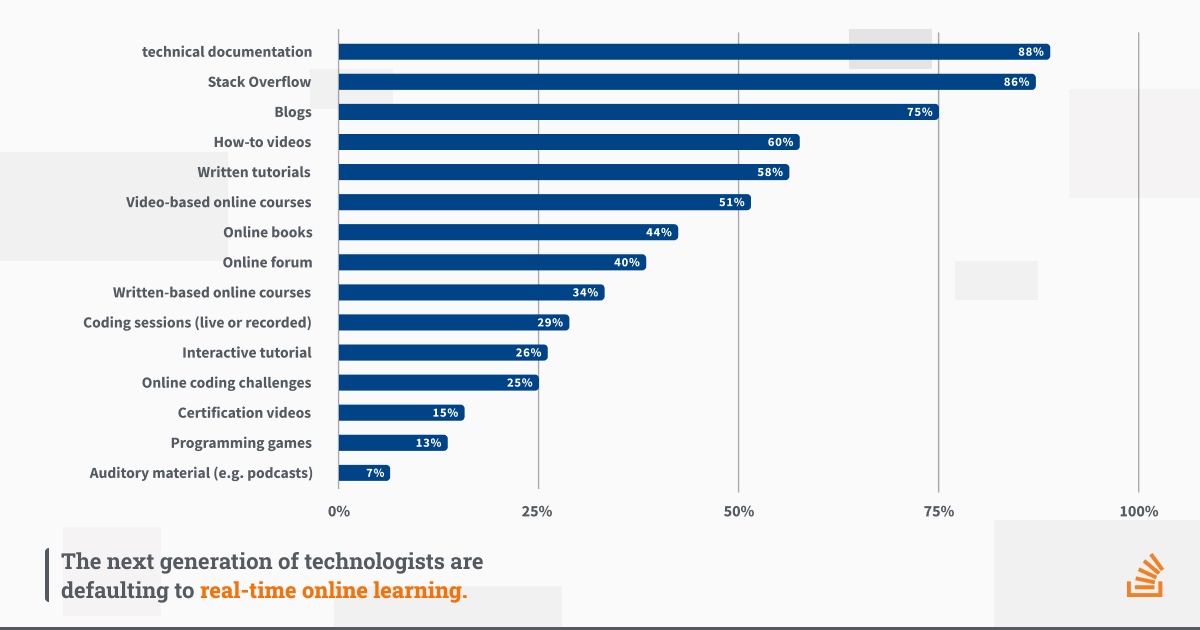 As we welcome hundreds of thousands of people to Stack Overflow's public platform every month, we recognize we have to continue to invest in making it welcoming and inclusive. Over the last few months, we started working on new projects like Staging Ground to improve the onboarding experience for those new to the public platform and increase the quality of first questions. Testing and research is showing positive signs that this will help coach new users in how to ask great questions while also ensuring that other members of the community taking on some of the burden of coaching and onboarding new members have the tools to do so.
It's been almost a year since we launched Collectives™ on Stack Overflow, which connects developers with technology maintainers and experts to get verified answers. One year later, engagement for users that join a Collective increased about 30% across associated tags. The latest Collective, WSO2, launched in June.
Learning at work
Opportunities to learn and grow are critical to retaining talent. Over 50% of developers say opportunities to learn are important to them when evaluating current and future employers. This is one of the reasons we have a Learning & Development budget for every single Stack employee that can be used for everything from online courses to in-person conferences. (We're hiring, too.) The Developer Survey also revealed that nearly half of all respondents report that knowledge silos prevent them from getting ideas from across the organization and that waiting for answers to questions often causes interruptions and disrupts their workflow.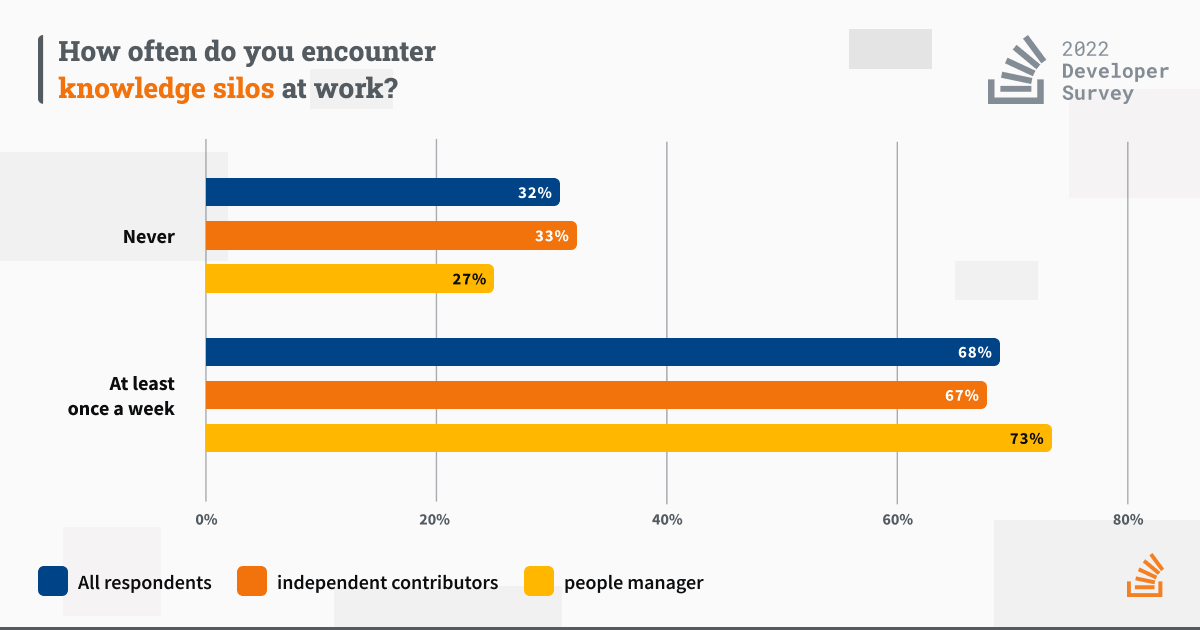 One of the costs of lots of questions is that nearly half of respondents spend more than 30 minutes a day answering questions, some more than an hour a day. Frequently, these are questions already asked and answered previously. For a team of 50 developers, that can add up to 278-568 hours of time just answering questions per week.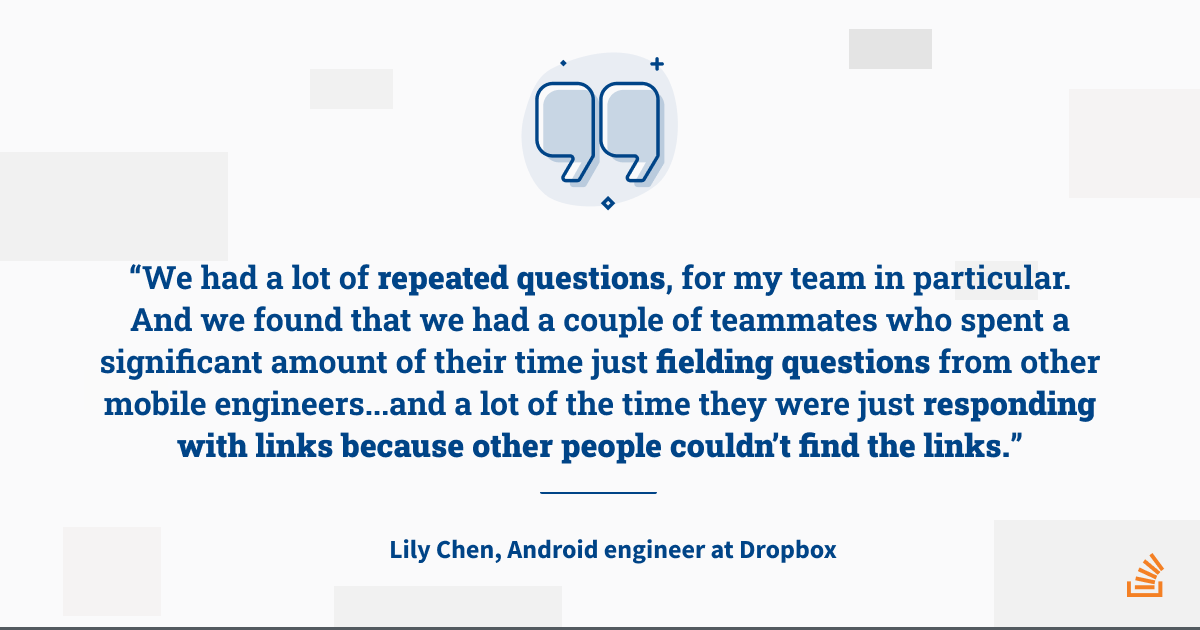 From our Dropbox case study.
Similar to the public platform, we're continuing to invest in ways to ensure we're helping people get the answers they need when they need them at work. We saw a 229% increase in Microsoft Teams integrations within the Business tier of Stack Overflow for Teams in 2021. Today, 60% of professional developers are using Microsoft Teams or Slack. Our deep integrations with Slack and Microsoft Teams, in addition to joining the Microsoft Azure Marketplace, reduce disruptions and help technologists stay in a flow state.
​​We also introduced an Enhanced Dashboard for Stack Overflow for Teams that gives users a more holistic view of how the knowledge sharing and collaboration platform is utilized within their organization. The new dashboard uncovers what tags are utilized most (or least), what questions and articles have been viewed the most, what this information means in terms of focus areas for your organization, and more. You can use these insights to understand where your organization has potential knowledge gaps, friction points, or opportunities to provide focused training.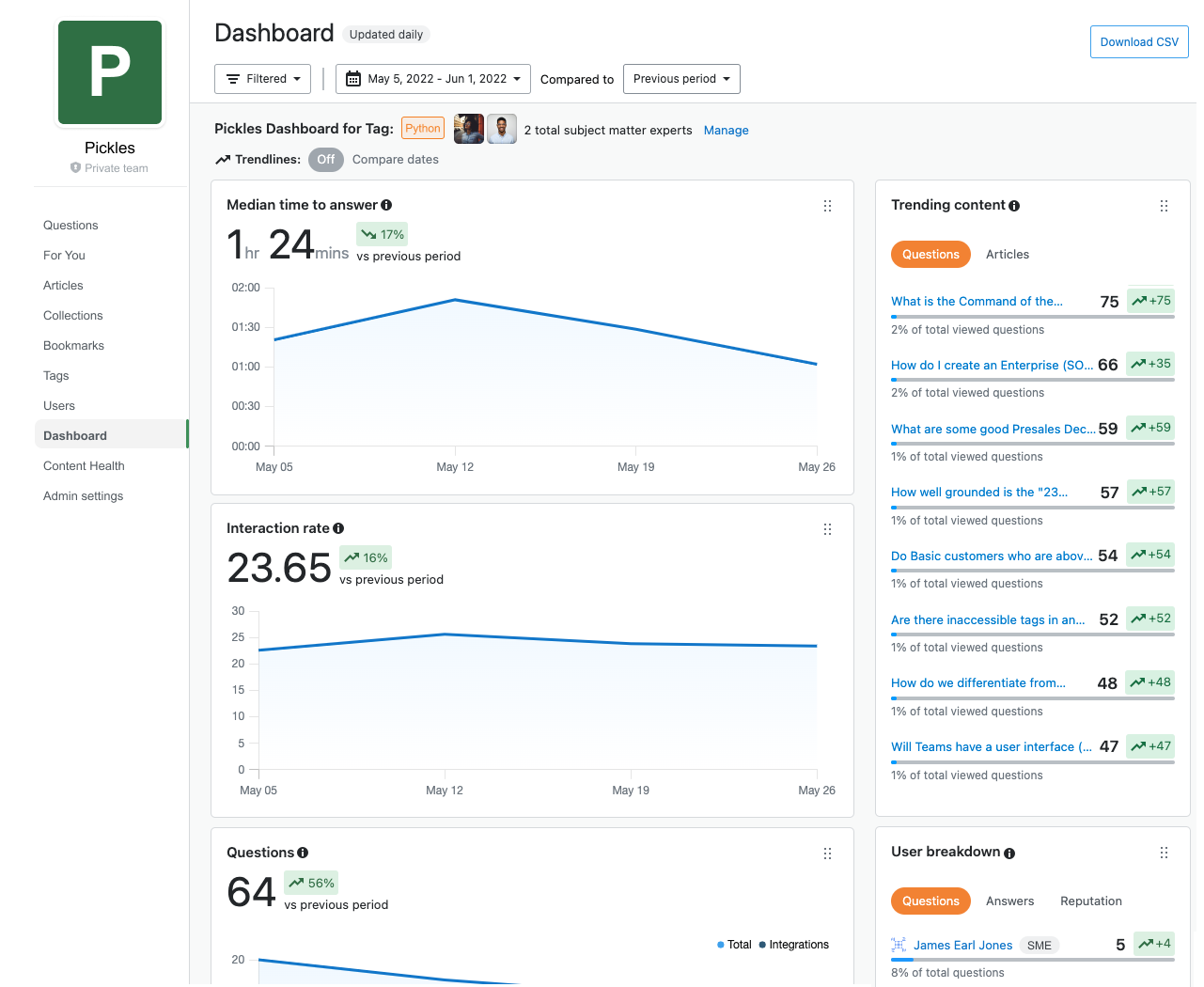 Learning at Stack Overflow
Every three months, we take time to reflect on what worked, what didn't work, where we need to double down, and where we need to focus as a company. While we're incredibly fortunate to experience growth and success, it's also a time for us to learn from others. We are continuing to grow our team and take advantage of available talent. As I mentioned earlier, if you're interested in learning about any of our open roles, please visit our careers page.
As a company, we reserve time to reflect on how we're empowering learning within our own organization. Learning, to us, is not limited to technologies and tools. Stackers, myself included, gathered for a guest talk from stress and self-care expert Alicia D. Reece, GLAAD board member and inclusion expert Ashley T. Brundage, as well as panels featuring our own Stackers on the topics of allyship, the Asian and Pacific Islander experience, and more. Hearing stories from Stackers and external guests helps us continually learn from those around us and better position us to create tools and features that are inclusive and accessible to all.
There is so much work to do, and we have an enormous opportunity at Stack Overflow to influence a more inclusive and diverse tech industry. The way the public platform is democratizing knowledge and Stack Overflow for Teams is doing the same within companies is just the beginning. Scaling subject matter experts across organizations and the broader internet while removing barriers of entry for technical learning is how we'll win, together.